Contract Drafting and Review
As counsel to IT and startup companies, and occasionally as IT counsel to corporations, we draft and review a wide variety of highly specialized IT-related contracts. Our goal is to ensure a solid position in a rapidly changing business environment in Japan.
MONOLITH LAW OFFICE acts as legal counsel for Japanese IT and startup companies in connection with various types of contracts, including outsourcing contracts related to their outsourced operations, utilization and agency contracts related to their products, investment contracts and shareholder agreements as equity-related contracts, and employment contracts as contracts related to the company. We also act as IT attorneys for Japanese business companies.
Furthermore, as IT attorneys for operating companies, we draft and review contracts related to new IT-related businesses, contracts related to outsourcing to IT companies, and other contracts as well.
Features of MONOLITH LAW OFFICE
We have extensive experience in legal services related to business and capital matters, including fundraising, business transfers, and buyouts in Japan.

Our lawyers, including our founding lawyer, who is a former engineer, strive to gain a deep understanding of your product, sometimes by reading the code.

We understand the importance of responding quickly to your business needs, and we generally respond within one business day.

Our founding lawyer, having experience in Japanese corporate management, understands the challenges of running business.
Our Experience in Contract Drafting,
etc.
MONOLITH LAW OFFICE, as a law firm specializing in "IT, Internet, and Business", provides various types of IT-related and business-related contract drafting and review services. Some examples of our service include, but are not limited to the following:
SEO Outsourcing Agreement, SNS Operation Outsourcing Agreement, Merger Agreement, Stock Transfer Agreement, Stock Subscription Agreement, Joint Research Agreement, Joint Venture Agreement, Service Agreement, Business Alliance Agreement, Loan Agreement, Advertising Outsourcing Agreement, Basic Advertising Transaction Agreement, Advisory Agreement, Employment Agreement, Consulting Agreement, Assignment of Claims Agreement, Assignment of Security Interest Agreement, Business Transfer Agreement, Trademark Assignment Agreement, Basic Recruitment Agreement, Capital and Business Alliance Agreement, Limited Liability Agreement, Talent Affiliation Agreement, Severance Agreement, Agency Agreement, Copyright Transfer Agreement, Investment Agreement, Basic Purchase Agreement, Distributor Agreement Non-disclosure Agreement, Franchise Agreement, General Subscription Agreement, Management Agreement, MEO Agreement, License Agreement, Worker Dispatch Agreement, Settlement Agreement
Handling More Than 3,000 Contracts per Year
MONOLITH LAW OFFICE is an organization comprising 18 attorneys led by our founding lawyer, a former IT engineer and business executive.
Our firm drafts and reviews more than 3,000 contracts annually, demonstrating extensive experience and expertise in these matters.
*The graphs are based on figures with estimation, and there can be an error of up to 20%.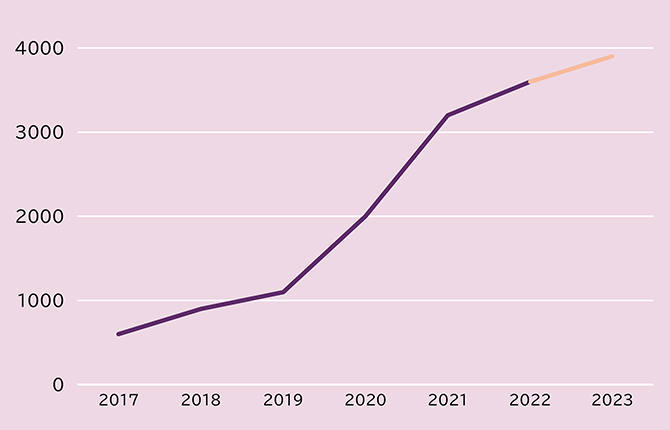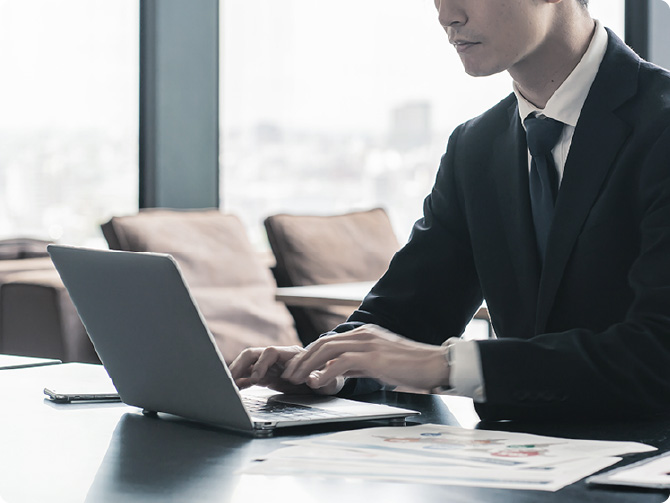 IT
MONOLITH LAW OFFICE specializes in IT law and provides comprehensive legal support to various IT companies. Our expertise includes drafting contracts related to cutting-edge technologies, as well as investment and M&A transactions involving start-up companies. With our extensive experience in contract drafting, particularly in the IT sector, we are well-equipped to meet the unique legal needs of technology-driven businesses.
Extensive Experience in Investment Agreements, etc.
With regard to the issuance of shares through third-party allotment, we handle everything from the preparation of term sheets to the drafting of investment agreements and shareholders' agreements. We also handle the design of class shares that stipulate preferred distribution, etc., the issuance of stock acquisition rights, founder-to-founder agreements, transfer of shares, and various other equity-related strategies and contracts, etc.
Examples of Support Provided by MONOLITH LAW OFFICE
MONOLITH LAW OFFICE has acted as legal counsel for Japanese IT and startup companies in connection with various types of contracts, including outsourcing contracts for outsourced operations, use and agency contracts for company products, investment contracts and shareholder agreements for equity-related contracts, and employment contracts for company-related contracts. We also act as IT attorneys for business companies in Japan, drafting and reviewing contracts for new IT-related businesses and contracts related to IT companies.
HAZAMA ANDO CORPORATION

Our firm drafted an IT-related contract for this client, a major general contractor listed on the Tokyo Stock Exchange Prime.

Gftd Japan

Gftd Japan is a blockchain-related startup company for which we have drafted various types of contracts, from business-related contracts to employment-related contracts.

TOKIUM Inc.

Tokium is a fintech-related startup company, for which we drafted contracts ranging from capital and business alliance agreements to business-related agreements.

MI-6 Ltd.

Our firm prepared investment contracts, J-KISS type stock option issues, and joint research related contracts.
*We are responsible for many other clients' projects. We only list some of our clients who have given us permission to disclose their status as clients (or are registered as a board member). As a general rule, client confidentiality is upheld under the duty of confidentiality.
Fee Structure
In certain instances, we may consider accepting a dispute or lawsuit with an initiation fee and a contingency fee. For more details, please feel free to contact us.

Drafting Contracts

from

$500

to $2,000 or more

The pricing structure is subject to variation based on the type and quantity of contracts. We are pleased to offer a preliminary estimate upon inquiry, thereby encouraging you to reach out to us for further details.

We offer a wide range of services including company formation, contract review, legal opinion, case review, or research letter. Should you have any inquiries or concerns, we cordially invite you to contact us and our knowledgeable team will be happy to assist you.