System Development
Highly specialized system development often gets involved in difficult issues and negotiations in contract negotiations. We are ready to support your company by utilizing our knowledge not only as legal experts but also as IT experts to determine what is essential for the company.
We are a law firm headed by an attorney who is a former IT engineer, and we handle everything from drafting, revising, and negotiating contracts for highly specialized system development to resolving disputes when they arise. We also draft contracts from scratch based on existing materials, such as proposal documents, and with a minimum of meetings.
Preparation of System Development Contracts
In the case of system development, although abstract clauses such as liability in the event of contractual non-conformity may be provided, the contract only says "by separate agreement". In other words, system- or project-specific circumstances are not directly mentioned. As a result, it is often unclear what the outcome will be in the event of an actual dispute.
Our firm considers not only the drafting of contracts, but also a deep understanding of the related systems development to be an important part of our work.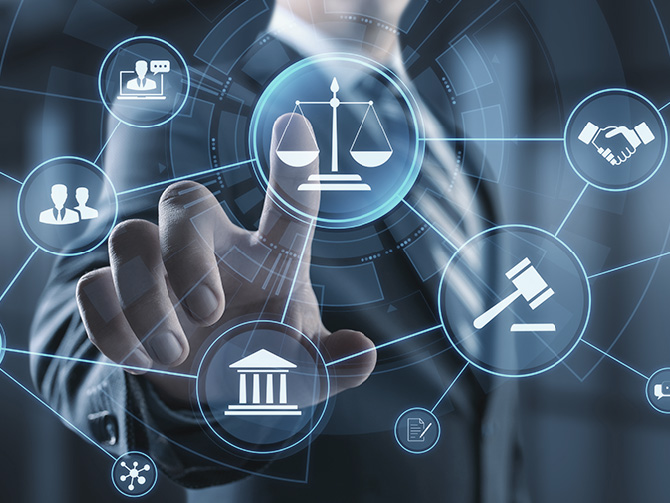 Dispute Resolution in System Development
When a dispute arises, we are responsible for out-of-court claims for damages, as well as provisional injunctions and trials.
However, it is preferable that disputes never arise, and even if there is an opportunity for a dispute, it is best that it does not go to trial. This is our basic view and stance, and we provide daily legal services to our corporate clients based on this premise.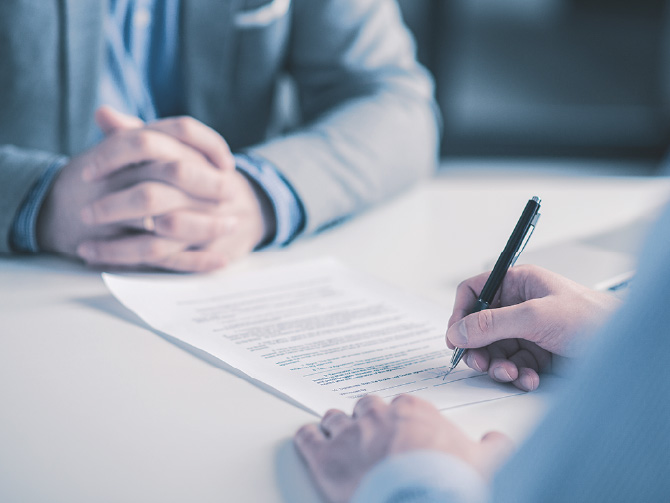 Drafting with Minimal Operating Time
Our founding lawyer is a former IT engineer.
In order to draft a contract for system development and to design a scheme as a premise for such a contract, it is necessary to understand the outline of the relevant system. We are able to read the various documents and data that already exist in your company, such as requirement definitions and sales materials for prospective clients for the relevant system development, on our side.
Therefore, we can prepare drafts of contracts and other documents with a minimum of time spent on meetings, etc., effectively reducing communication costs and the time required for preparation.
Examples of support provided by our firm
IT Vendors

We provide a variety of services for companies that provide system development services, from drafting system development-related contracts to dispute resolution, in the form of legal counsel and other legal services. We also handle cutting-edge areas such as blockchain-related matters.

Business Companies

We provide a variety of services to business companies that place orders for system development work. In particular, for new businesses of companies that do not specialize in IT, we can provide support including system design for the entire business, including post-delivery follow-up.

System Engineering Services (SES)

MONOLITH LAW OFFICE provides legal services to many SES companies. We are engaged in drafting contracts related to SES, resolving out-of-court disputes regarding specific problems, and handling litigation.

Open-source software(OSS)

We have successfully provided professional design and supervision of user documentation for companies offering both GPL and other open source licenses, as well as commercial licenses.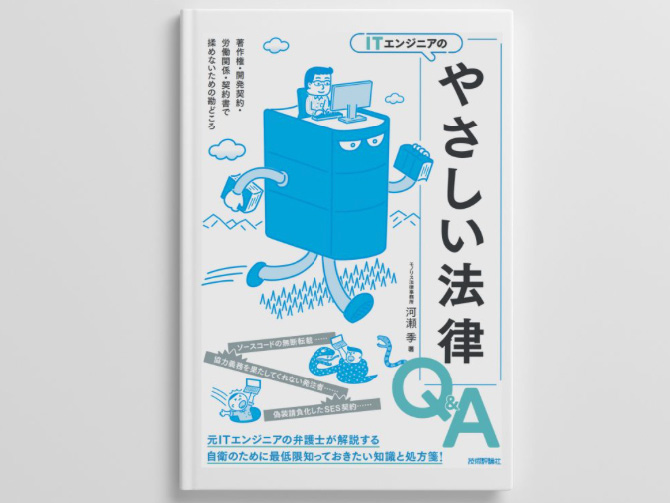 Publication of Books on Legal Matters Related to System Development
As a law firm that specializes system development for web services, applications and games, we have published the book "Introductory Legal Q&A for IT Engineers". In the book, a former engineer lawyer explains legal knowledge mainly for IT engineers.
The book is composed of the chapters Pitfalls of Copyright, Pitfalls of Development Contracts, Pitfalls of Labor Relations, Checkpoints of Contracts, provides legal explanations of specific points that can be problematic in actual system development situations.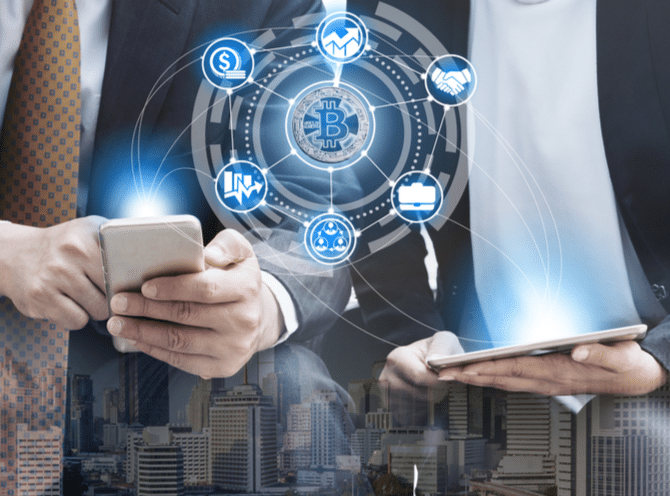 Crypto Assets and Blockchain
Blockchain is a decentralized database, with low risk of record loss, and hard to alter past records. It is realized through IT techiniques syuch as consensus algorithms, crytography, and P2P networks.MONOLITH LAW OFFICE has been involved in crypto asset and blockchain legal work since its opening in 2017.
M&A
We have extensive experience in M&A involving IT systems, including business transfers and acquisitions of applications and web services.
Fee Structure
In certain instances, we may consider accepting a dispute or lawsuit with an initiation fee and a contingency fee. For more details, please feel free to contact us.

Drafting Contracts

from

$500

to $2,000 or more

The pricing structure is subject to variation based on the type and quantity of contracts. We are pleased to offer a preliminary estimate upon inquiry, thereby encouraging you to reach out to us for further details.

We offer a wide range of services including company formation, contract review, legal opinion, case review, or research letter. Should you have any inquiries or concerns, we cordially invite you to contact us and our knowledgeable team will be happy to assist you.