Our firm has a diverse roster of members, including foreign-licensed attorneys with a comprehensive understanding of international law, and paralegals proficient in English and various other languages.
On this page, you will find exclusive interviews with some of our team members, offering insights into their expertise and experiences.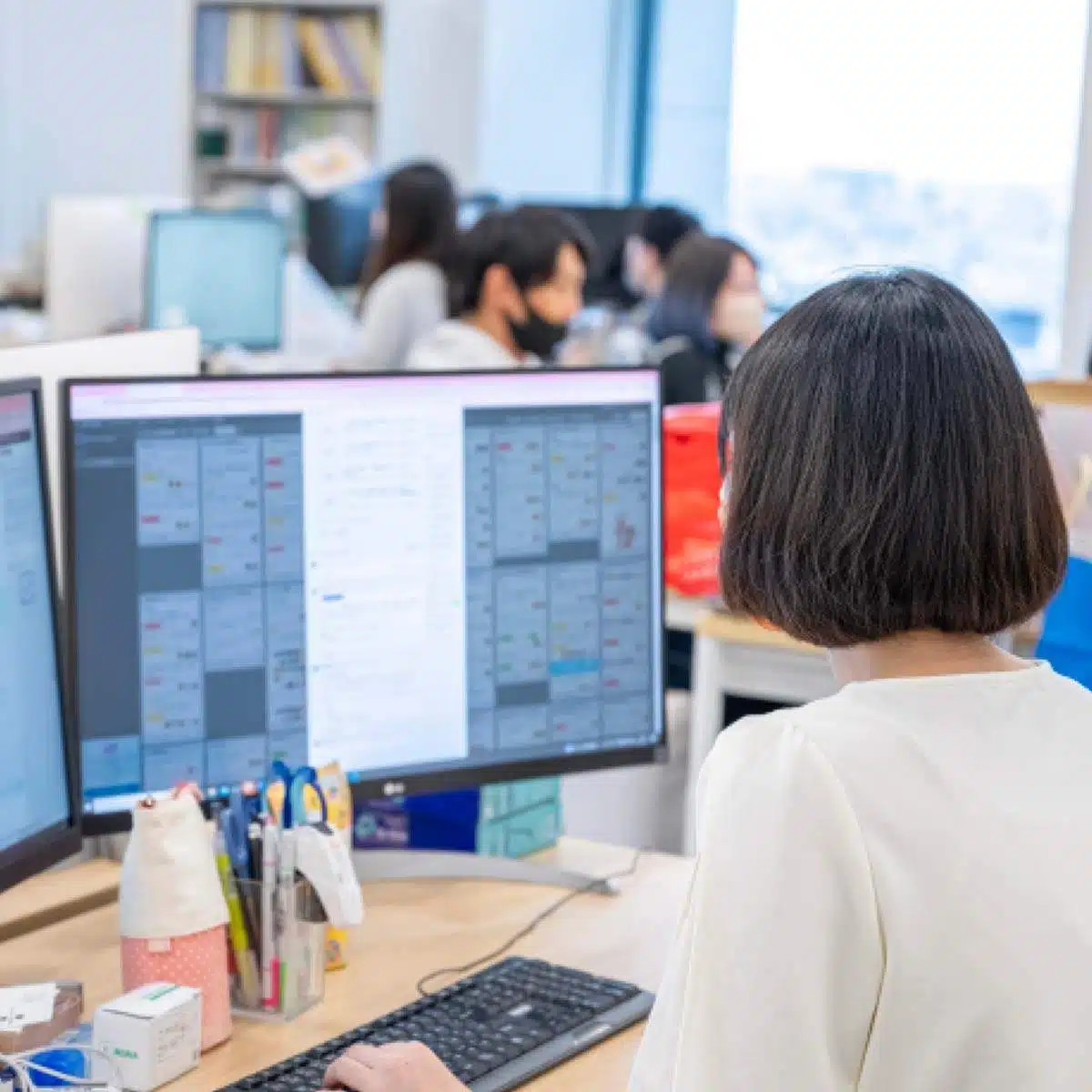 Chinese Lawyer
Having moved to Japan to pursue her law degree and legal licensure in China, she served as an intern at MONOLITH LAW OFFICE for approximately a year, concurrent with her law school studies in Tokyo.
Prior to qualifying as an attorney in China, she studied Japanese and law at a university in China. Her past experiences and keen intellectual curiosity enabled her to effectively manage not only cross-border cases between Japan and China, but also domestic IT cases in Japan.
We welcome foreign students studying in Japanese graduate schools
We are looking for foreign nationals not only for positions as lawyers and law clerks, but also for interns.
We especially welcome interns who are studying at Japanese graduate schools after having been admitted as lawyers abroad. Naturally, we will give priority to their studies and ask them to come to work during their free time, and we will be flexible in adjusting their shifts.
We ask them to support projects related to their home countries or projects in Japan.
For example, we have had the following cases. A Japanese IT company, whose shareholders are capitalists from a certain country, was about to enter into a contract with a company located in that country. The contract itself was purely a Japanese domestic legal service, as the governing law and language were both Japanese. However, the shareholder objected to a clause that appeared in the agreement that was based on a provision of Japanese law. The reason was that there were differences in the law between Japan and that country, and the provisions seemed unreasonable from the perspective of the shareholders in that country. We asked an intern from that country to be present to explain the situation to the shareholder. It just so happened that at the time, we had an intern who had qualified as a lawyer in that country and was interning at our firm while studying at a graduate school in Japan. The intern's explanation convinced the shareholder and we were able to proceed smoothly with the negotiations to conclude the agreement.
The intern was an expert in the law of his home country, had a certain knowledge of Japanese law, and had experience in business in his home country, etc. He was a valuable asset to us.
The intern also told us that it was a valuable experience for him to learn how the different laws between Japan and his own country can cause such problems.
My Work Experience at MONOLITH LAW OFFICE
"Currently, I balance my law school studies with an internship at MONOLITH LAW OFFICE, where I work two to three days a week.
The work schedule at MONOLITH LAW OFFICE is incredibly flexible. I typically work on Mondays, Tuesdays, and Thursdays, but adjustments are readily accommodated to fit my academic commitments and personal life. For example, on days when I have morning engagements, I can start work at 1:00 PM, or, if I have evening plans, I can wrap up by 6:00 PM.
Initially, I had reservations about applying as a foreigner, but my apprehensions were unfounded. MONOLITH LAW OFFICE employs numerous professionals like myself who hold legal qualifications from countries other than Japan. Furthermore, several Japanese staff members at Monolith are proficient in English. Although communicating intricate nuances in specialized legal discussions can occasionally be challenging, I've never felt hindered during day-to-day or basic work-related conversations.
Another aspect that makes working here comfortable is the dress code, or lack thereof, for interns. There's no requirement to wear suits, and interns have the freedom to dress as they please. This casual approach contributes to a relaxed working environment."
I Get to Do the Work I Love
"In my role, I manage cross-border projects between Japan and China along with IT-related ventures in Japan.
Before joining MONOLITH LAW OFFICE, I aspired to work not only on Sino-Japanese cross-border initiatives but also domestic Japanese projects. MONOLITH LAW OFFICE provided me with the opportunity to do just that, and for this, I am deeply grateful."
Collaborative Work Environment
"One of the key characteristics of MONOLITH LAW OFFICE is its collaborative environment. As far as I know, many law firms in China operate on a team-based structure, and they seldom interact with cases outside their team. Conversely, at MONOLITH LAW OFFICE, all matters are managed in a system that encourages sharing amongst all members unless a special need arises. If a member is struggling with their workload, others step in to help. This collaborative atmosphere suits me perfectly and I find working here thoroughly enjoyable.
I often refer to other lawyers' logs, for instance, when I am uncertain about phrasing in an email to a Japanese client. My experience at MONOLITH LAW OFFICE has significantly complemented my studies."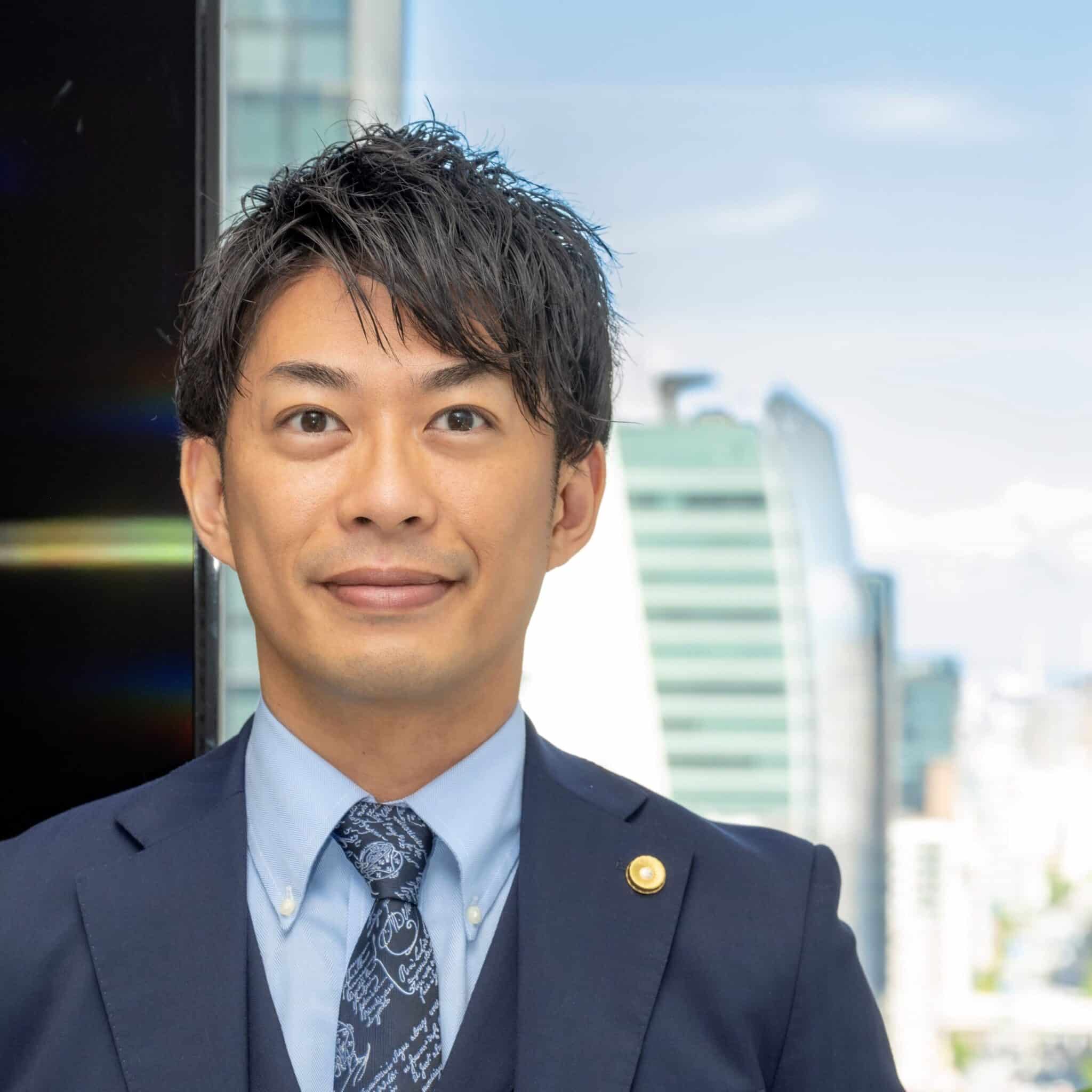 Kosuke Takahashi
He completed his undergraduate studies at Osaka University, majoring in Foreign Languages, and subsequently pursued his legal education at Keio University Law School, where he obtained his qualification as a Japanese attorney. He subsequently joined MONOLITH LAW OFFICE, specializing in various legal aspects of information technology, particularly in the realm of Internet-related matters.
Throughout his career, he has actively engaged in international affairs, including collaborating with foreign attorneys to assist in the establishment of IT-related companies in foreign jurisdictions. This international involvement has allowed him to navigate the complexities of cross-border legal matters with expertise and efficiency.
Leveraging my College Studies in English for International Legal Affairs
"During my college years, I dedicated my focus to the study of English, although I had yet to solidify my career aspirations. It was only when I pursued law school and became a lawyer that my professional path began to take shape. Initially, I undertook typical legal work prevalent in Japan, such as handling traffic accident cases.
However, my journey took an unexpected turn when I found myself involved in legal matters pertaining to the Internet. As my interest in specialized legal work grew, a friend of mine extended an invitation to join MONOLITH LAW OFFICE. Embracing the opportunity, I embarked on this new chapter.
Today, I lead a team consisting of an American lawyer, a Chinese paralegal, and others, enabling us to handle international cases. Back when I was in law school, I never envisioned a future where I could utilize the English skills I honed during my college years in such a practical and meaningful way."
Collaboration and Knowledge Sharing: Characteristics of MONOLITH LAW OFFICE
"One of the distinguishing factors that sets MONOLITH LAW OFFICE apart is its organizational structure and the startup-like mindset embedded within the firm.
When I initially joined the firm, I may not have been an IT specialist per se. However, the office boasts a diverse team of attorneys and paralegals, along with comprehensive manuals that cover various aspects of IT-related legal work. This collective knowledge and expertise are shared across the entire office, enabling us to undertake specialized tasks without solely relying on individual knowledge.
Within this office, each team member brings their unique strengths to the table and can collaborate, leveraging the shared knowledge throughout the firm to work on areas outside their specific expertise. To illustrate, I recently collaborated with an intern who held a lawyer qualification in Taiwan to prepare an IT-related contract involving a Taiwanese company as the contracting party. Although he may not have been an IT specialist, his contribution in providing manuals and relevant information on IT was invaluable to the entire firm. Similarly, I also offered IT advice when needed. Moreover, his knowledge of Taiwanese law proved beneficial not only to me but to other members of the firm as well. Through this collaborative effort, we were able to produce highly accurate contracts involving Taiwanese companies.
The dynamic teamwork and knowledge exchange within MONOLITH LAW OFFICE empower us to tackle diverse and complex legal matters with precision and efficiency."
Start-up Mindset: Characteristics of MONOLITH LAW OFFICE
"The global team within MONOLITH LAW OFFICE originated as a new project driven by the growing demand for cross-border legal services among our clients. This project was initiated by capitalizing on the distinct personalities and individual strengths of our team members at that particular point in time.
In order to effectively address the needs of clients and potential clients, the project emphasizes the utilization of each team member's unique skills and abilities. Over time, MONOLITH LAW OFFICE has expanded its team, surpassing its initial size. Although it has evolved into a larger firm, it has managed to maintain the entrepreneurial spirit of a start-up company.
Looking ahead, as we welcome more lawyers, paralegals, and interns from various countries into our office, we are confident that with their support, we will gradually grow as an organization and handle cases of greater scale. We eagerly anticipate the future as we continue to embrace the start-up mindset that drives innovation and growth within MONOLITH LAW OFFICE."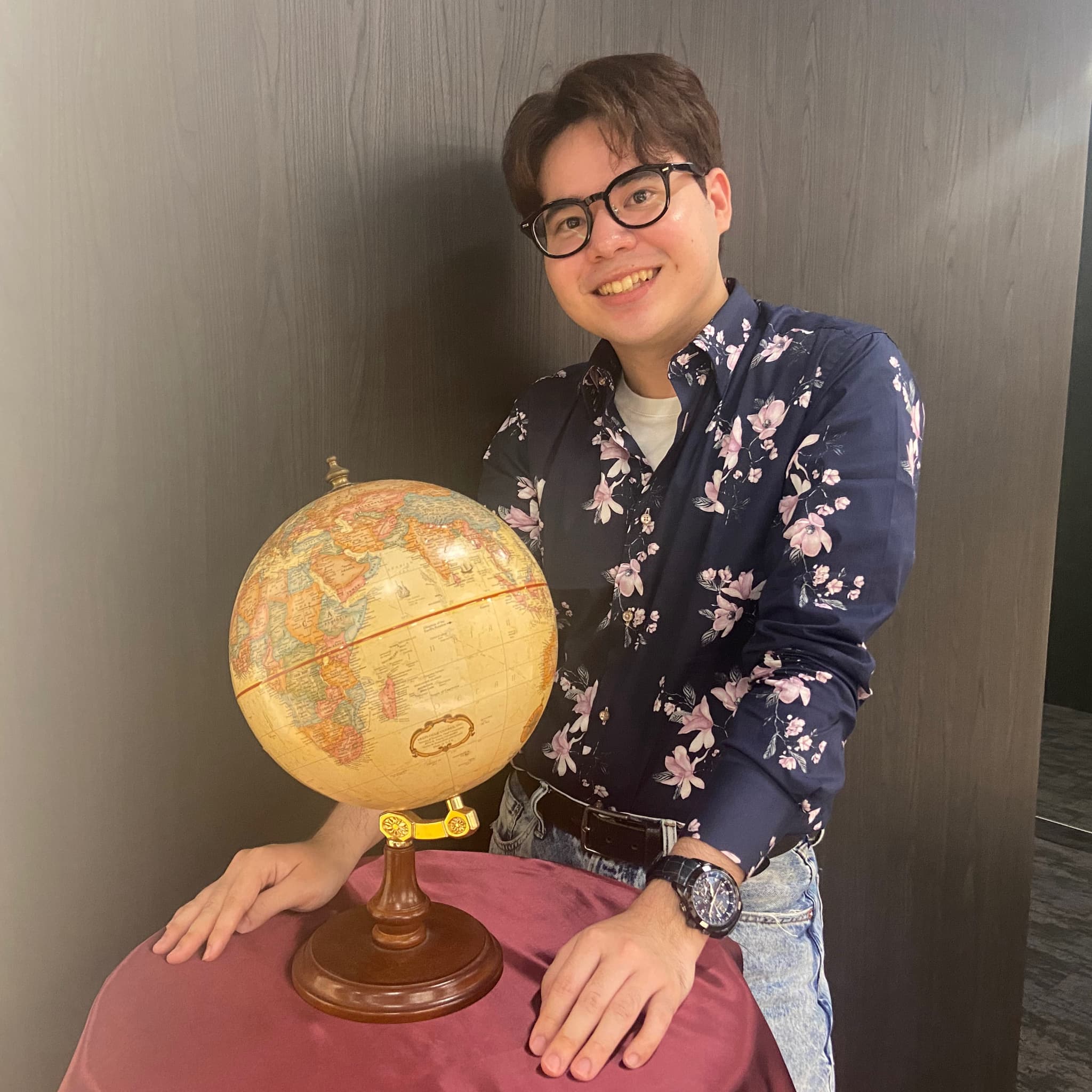 A Bilingual Paralegal
Our paralegal at MONOLITH LAW OFFICE is bilingual, proficient in both English and Japanese. Despite lacking a legal background initially, his high intellectual curiosity and standards led him to pursue a career in a law firm. He began with simple translations, but gradually honed his skills to handle specialized legal document translations. His aptitude for flexible work methods greatly contributes to his role in our public relations department.
Before the interview: We seek a broad range of paralegal expertise
Our team at MONOLITH LAW OFFICE thrives on diversity, comprising different types of paralegals, such as:
Paralegals familiar with non-Japanese laws who are presently honing their Japanese language skills.
Bilingual individuals proficient in Japanese and English, who, despite lacking a legal background, harbor an enthusiasm for law firm operations.
Individuals fluent in Japanese possessing expertise in non-legal fields, such as engineering or statistical analysis.
By synergizing the diverse talents of these paralegals with our lawyers who are equipped with Japanese and international legal credentials, we at MONOLITH LAW OFFICE deliver sophisticated solutions to meet our clients' demands.
Navigating Translations/Interpretations at MONOLITH LAW OFFICE
"In my role at MONOLITH LAW OFFICE, I've come to appreciate that information is crucial in translation and interpretation work. Upon arrival each day, my first task is to understand the nature of the assignment at hand. I review the chat, gather necessary information, and initiate the translation process. If any aspect of the task is unclear, I consult with an attorney before proceeding. This careful attention to understanding is critical as inaccurate translation, due to a lack of detailed comprehension, can lead to extensive revisions and significant errors.
My primary responsibilities include Japanese to English and English to Japanese translations of contracts drafted by attorneys, as well as those that clients request me to review. I also handle interviews for foreign hires, meetings with overseas entities, and provide simultaneous interpretation during meetings for our client, a foreign SaaS company."
A Vibrant and Innovative Workplace
"I also handle public relations tasks at MONOLITH LAW OFFICE. Despite lacking a law background, my aptitude for communication was recognized and appreciated by the firm. Thus, I was assigned to the role where I could utilize my skills effectively, taking charge of public relations.
From my observation, many Japanese law firms are small operations consisting only of lawyers and their secretaries. However, MONOLITH LAW OFFICE is distinct in its employment of individuals in creative roles such as public relations and engineering. This unique aspect makes it a rewarding experience to be part of such a diverse work environment."