Advertisement Review
Advertising in Japan, including word-of-mouth advertising by users, is indeed subject to comprehensive regulations governed by various laws and regulations. This is particularly evident for products related to human health, such as health foods and medical products. When selling such products or services in Japan, it is required to ensure compliance with Japanese advertising regulations.
The regulations pertaining to advertising in Japan include the Act against Unjustifiable Premiums and Misleading Representations (Premiums and Representations Act), the Pharmaceutical Affairs Act, the Food Sanitation Act, and other relevant legislation. These laws aim to protect consumers and maintain fair competition in the market by preventing false or misleading advertising.
To ensure compliance, it is essential to carefully review and assess the content of advertisements, claims made about products, and the accuracy of the information provided. Adhering to labeling requirements, providing necessary disclaimers, and ensuring compliance with specific regulations related to the product category are also crucial considerations.
Collaborating with a legal firm experienced in Japanese advertising regulations can provide valuable guidance and support in navigating these complex laws. They can help review advertising materials, ensure compliance with applicable regulations, and provide advice on best practices to avoid any legal issues associated with advertising in Japan.
Leading Legal Support for Advertisement Review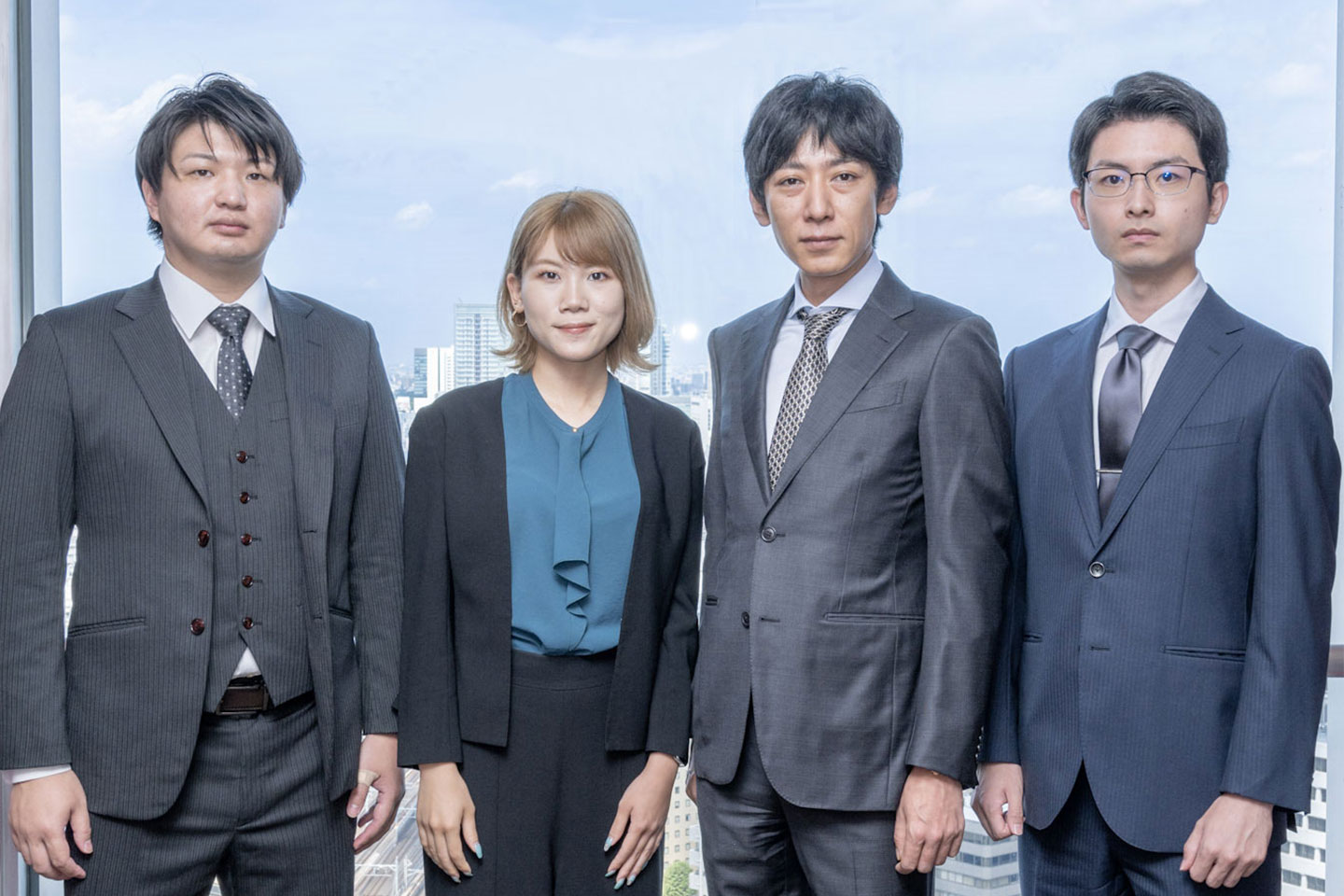 Our law firm has formed a specialized team to handle legal checks and propose alternative expressions for advertising content. We ensure the legal compliance of advertising materials and provide recommendations for appropriate wording and disclaimers.
Pharmaceutical Advertising Regulations in Japan
In Japan, there is a law known as the "Law on Securing Quality, Efficacy and Safety of Pharmaceuticals and Medical Devices," which governs the sale and advertising of pharmaceuticals and medical devices. This law was amended on November 25, 2014, expanding its scope to cover not only pharmaceuticals, quasi-drugs, and cosmetics, but also medical devices.
The significance of this law in relation to online advertising activities, including e-commerce websites, online articles, and influencer marketing, lies in its provision that anything claiming pharmaceutical-like effects will be classified as a pharmaceutical product. This means that only pharmaceuticals can make claims about preventing, treating, or enhancing bodily functions, while non-pharmaceutical products, such as health foods, are prohibited from making such claims.
Furthermore, even for pharmaceuticals, quasi-drugs, and cosmetics, there are regulations stipulating what can and cannot be stated in their advertisements.
Therefore, this law, along with the guidelines for medical advertising (under the Medical Practitioners Act) and the Health Promotion Act, plays a crucial role in ensuring the lawful conduct of advertising activities related to beauty and healthcare products in Japan.
Importance and Enforcement of the Regulations
This law is crucial for conducting lawful advertising activities in the beauty and healthcare industries, and it is considered an important legislation alongside other relevant laws and regulations, such as the Medical Advertising Guidelines (under the Medical Practitioners Act) and the Health Promotion Act.
Violations of these laws are monitored through internet patrols and oversight by supervisory authorities. Penalties, including administrative sanctions such as business suspension orders and the public disclosure of violations, are stipulated in the law.
In addition to these measures, an amendment to the law that came into effect in August of the third year of the Reiwa era introduced stricter penalties for false or exaggerated advertising claims (Article 66). Previously, the maximum fine was 2 million yen, but the amendment now allows for the imposition of fines equivalent to 4.5% of the total sales revenue of the infringing product for a period of up to three years.
Furthermore, in July 2020, an incident occurred where the publication of testimonial-style article advertisements for health foods was deemed a violation of the Pharmaceutical Affairs Act, leading to enforcement actions against the advertisers, advertising agencies, and production companies. This demonstrates that product manufacturers, as the advertisers, bear the risk of facing similar enforcement actions if they do not monitor the advertising activities of their advertising agencies and production companies.
Examples of Support Provided by Our Law Firm
Media Operation Companies

Created guidelines for personnel responsible for commissioning beauty and healthcare-related article content, including immediate legal checks for articles published on their websites.

User Review Site Operators

Developed guidelines for checking user-contributed articles on sites featuring reviews of cosmetics and medical products, conducting legal checks on suspicious submissions.

Health Food Manufacturers

Conducted legal checks on advertising copy for a wide range of health food and other products sold on their own e-commerce websites. Established internal rules regarding criteria for posting user reviews.

Cosmetics Manufacturers

Provided immediate legal checks for landing pages and conducted monthly sampling checks on influencer posts and other content through advertising agencies, ensuring compliance with regulations for their cosmetic brands.
Other Services Related to Healthcare Provided by Our Law Firm
Our law firm, consisting of a former IT engineer turned attorney and lawyers who have extensive experience in medical-related cases, handles various matters related to healthcare laws such as the Pharmaceutical and Medical Device Act and medical advertising guidelines.
Conducting legal checks on landing pages for supplement retailers, ensuring compliance with the Pharmaceutical and Medical Device Act and other relevant laws, Developing guidelines for beauty-related media outlets, including legal checks and article writing guidance in accordance with the Pharmaceutical and Medical Device Act and other applicable regulations, Conducting compliance audits for new business ventures in the healthcare industry, Drafting contracts for collaborations between medical-related startups and university institutions, Conducting compliance audits and drafting terms of use for medical information sharing services, Creating documentation, including compliance with the Act on Specified Commercial Transactions, for supplement retailers.
For the deployment of advertisements related to health and medical matters in Japan, the support of a specialized legal firm is crucial.
Characteristics of Our Firm
As a firm with a deep understanding and extensive expertise in laws such as the Pharmaceutical Affairs Law, along with a team of 18 lawyers, we possess the following distinctive features.
Swift Review

We are capable of conducting prompt legal checks, particularly for web media articles or other pages that require timely publication. Our organizational structure allows us to perform stable and efficient reviews within a minimum of one business day. Additionally, we can provide suggestions for alternative wording, if needed.

In-depth Understanding

Ensuring compliance with regulations requires a high level of expertise, especially when it comes to conducting thorough evaluations that maintain the essence and purpose of the content. Our firm takes into account the spirit of laws, guidelines, and administrative practices to deliver improvement proposals that are based on a deep understanding of the subject matter.

Handling a Large Volume

Even when faced with a substantial number of articles, such as conducting monthly checks on dozens of articles for media operators, our organizational structure enables us to manage and execute such tasks with stability and efficiency.
Intellectual Property Related Matters
MONOLITH LAW OFFICE is a law firm that possesses expertise in intellectual property rights, including copyright and trademark law. In addition to conducting checks related to laws such as the Pharmaceutical Affairs Law, Medical Advertisement Guidelines (Medical Law), and Health Promotion Law, we are also capable of simultaneously handling checks related to intellectual property rights.
Proposed Non-Infringing Expressions and Rewording Suggestions
In addition to conducting legal checks on advertising expressions, we can also provide suggestions for alternative expressions and rewording that comply with relevant laws and regulations.
Our law firm, with a team of 18 attorneys and expertise in various internet-related legal matters, such as affiliate media operation, affiliate service providers (ASP), and direct-to-consumer (D2C) companies, is capable of meeting your needs. We can provide prompt processing within one business day and handle a large volume of articles, including monthly checks and suggestions for rewording.
Examples of our services include
Media-related publicly listed companies

Conducting monthly checks and providing rewording suggestions for 10-20 articles related to beauty and hair removal, ensuring compliance with regulations such as the Pharmaceutical Affairs Law.

Health food manufacturers

Performing ongoing checks and providing rewording suggestions for web pages, including LPs with images, videos, and AB test pages, within an average of 2 business days, in compliance with the Pharmaceutical Affairs Law.

ASP providers

Sampling and checking 15 articles related to cosmetics and hair removal published within the month, delivering monthly reports as a law firm, including checks for compliance with the Pharmaceutical Affairs Law.
These are just a few examples of the services we can provide to support your compliance efforts and ensure your advertising materials adhere to legal requirements.
Creation of Prohibited Expression List
We have a proven track record in various industries, including cosmetics, health food, hair growth, hair removal, and other products, as well as cases related to beauty clinics, dentistry, and other fields where compliance with the Medical Advertising Guidelines (Medical Practitioners Act) is crucial.
If you require the creation of a prohibited expression list (NG list) after conducting advertising expression checks, we can tailor the list to align with the specific products and offerings of your company. This allows us to provide a more precise and detailed list that addresses the specific requirements of your business.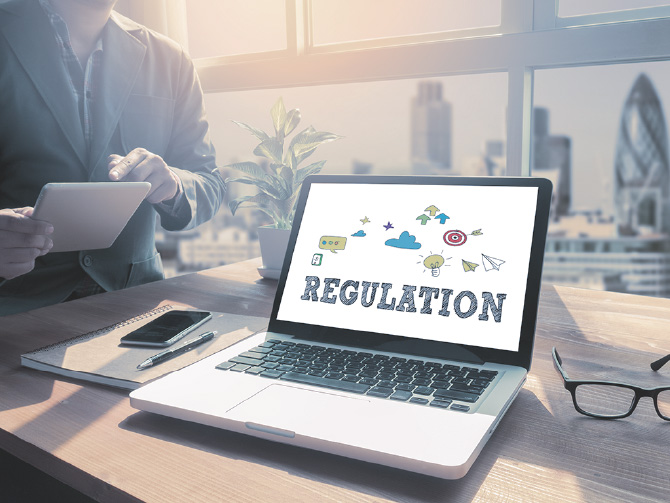 Establishment of Internal Guidelines
We can create comprehensive and easily understandable internal guidelines that your company's personnel responsible for advertising operations, online media management, and related tasks can refer to when engaging in activities related to beauty clinics, hair removal salons, cosmetics, health food, medical devices, and other areas. These guidelines will be designed to be easily learned and implemented within a short timeframe, providing the necessary and sufficient information.
Moreover, if you require the creation of internal guidelines based on advertising expression checks, we can develop guidelines that are highly specific and practical for your company, taking into consideration your actual product offerings and previous LPs, articles, and related materials. This ensures that the guidelines are tailored to your specific operations and can be effectively utilized by your personnel.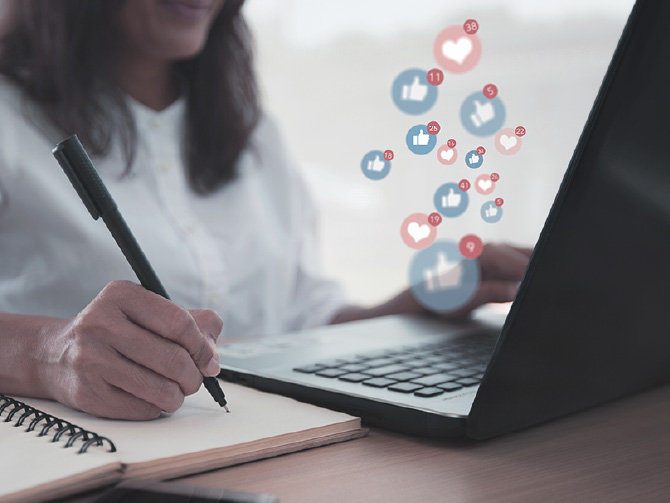 Monthly Sampling Checks
We can perform monthly sampling checks by selecting a sample from the posts created by influencers or other entities in your agency business, as well as from the media content produced by your own company. We will then deliver monthly reports based on the findings.
Even if your company currently lacks an internal system for conducting sampling checks, we can provide a one-stop solution for all sampling check-related tasks. For example, we can perform sampling checks on all posts published by your company as media by using CMS or SNS account information, or we can conduct sampling checks on all posts associated with your company as an agency by using ASP agency account information. This comprehensive approach ensures that all aspects of the sampling check process are handled by our firm.
Providing Comprehensive Solutions
We offer a one-stop solution with our team, which includes 18 attorneys and 16 IT consultants, among a total of 85 staff members, all under the leadership of a founding attorney who is a former IT engineer and has experience in web-based companies.
We can accommodate various workflows, such as conducting sampling checks on all posts published by your company as media using CMS or SNS account information, or performing sampling checks on all posts associated with your company as an agency using ASP agency account information.
With minimal information provided, we can handle all stages of the process, providing a comprehensive one-stop solution.
For example, our law firm does not require client companies utilizing our monthly sampling check service to provide a "list of legal consultation questions." This is because we believe it is our responsibility to extract the legal issues that lawyers should consider.
Many companies may find it challenging to have prompt legal consultations with lawyers. Analytically speaking, this is often because "lawyers will not assist unless the company conducts internal analysis of the issues they are facing and narrows them down to pure 'legal consultation'."
Let's say, for instance, a media operator in the beauty industry believes that monthly sampling checks should be conducted for the articles published on their media platform to ensure compliance with relevant laws such as the Pharmaceutical Affairs Law. In such a case, the company would need to establish an internal workflow that includes steps such as listing the articles published within the month, conducting sampling, and checking compliance with internal guidelines before proceeding with the "legal consultation" stage. If all these steps are necessary before legal consultation, it becomes difficult to execute them promptly.
Our law firm has established a framework where we can handle all aspects of our clients' needs, ranging from tasks requiring IT expertise to complex legal judgments, all within our firm. That's why we can respond promptly to our clients' legal issues.
Fee Structure
In certain instances, we may consider accepting a dispute or lawsuit with an initiation fee and a contingency fee. For more details, please feel free to contact us.

Drafting Contracts

from

$500

to $2,000 or more

The pricing structure is subject to variation based on the type and quantity of contracts. We are pleased to offer a preliminary estimate upon inquiry, thereby encouraging you to reach out to us for further details.

We offer a wide range of services including company formation, contract review, legal opinion, case review, or research letter. Should you have any inquiries or concerns, we cordially invite you to contact us and our knowledgeable team will be happy to assist you.