Legal Support for VTuber
MONOLITH LAW OFFICE has a proven track record and extensive experience in providing comprehensive legal support to a diverse range of VTuber agencies, related companies, and individual VTubers, from various contractual matters to situations such as M&A and crisis management.
The popularity of VTubers, YouTubers who use 2D or 3D avatars to create videos and livestreams, has become well-established. It started in Japan and has now spread to countries around the world.
Individual VTubers, as well as their affiliated companies and agencies, face a variety of challenges on a daily basis. These include IT-related contractual relationships such as agreements involving illustrators or VTuber-related systems, entertainment-related contractual relationships such as contracts with voice actors or agency membership agreements, legal aspects related to their role as media entities ranging from copyright to pharmaceutical law, and even YouTube's terms of service.
Since 2017, we have been handling VTuber legal matters in Japan, and we have accumulated a wealth of experience and a solid track record. We are fully committed to providing comprehensive support to VTubers and their affiliated companies and agencies all over the world.
Specialized Team for Customized Solutions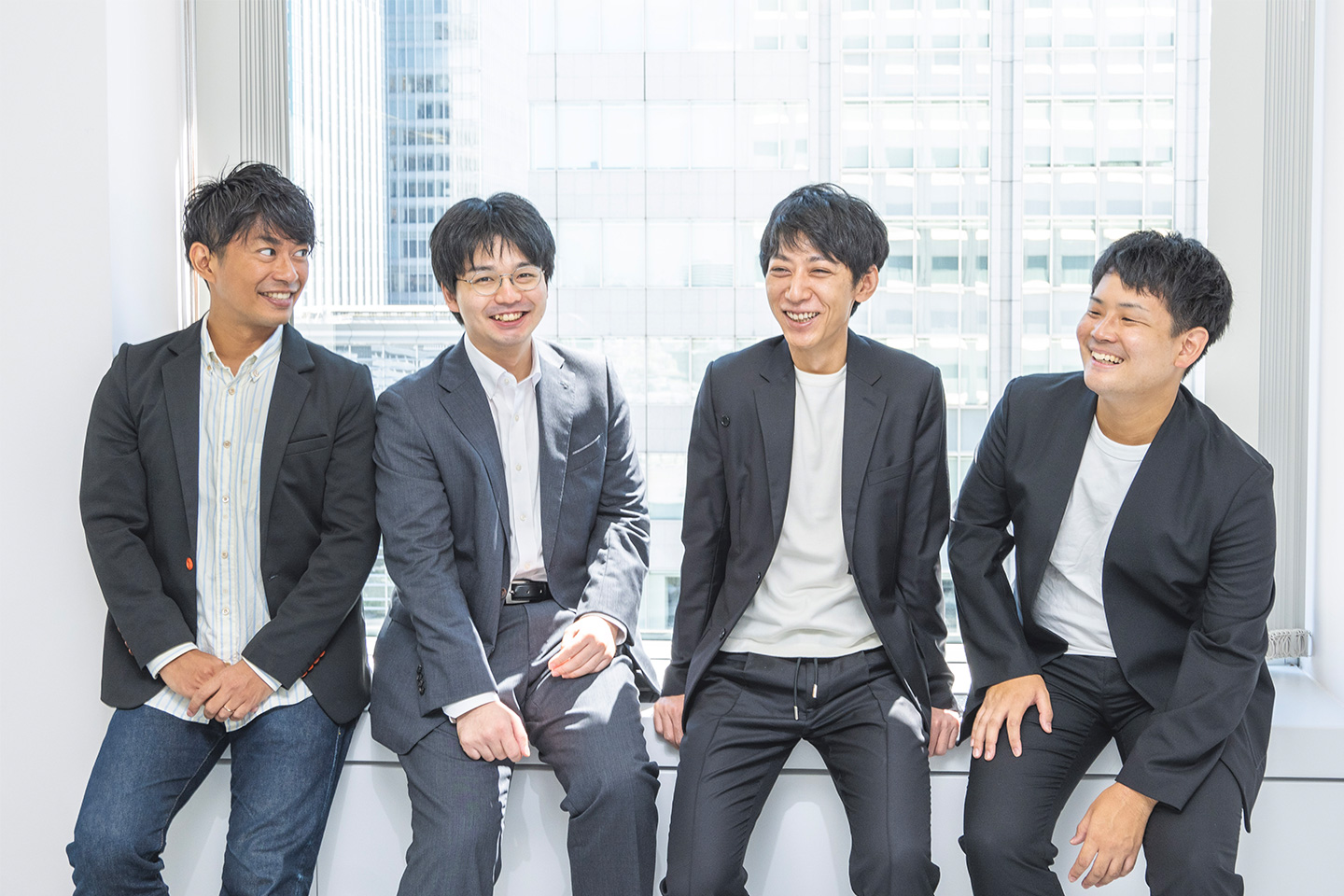 VTuber legal matters require a high level of expertise. MONOLITH LAW OFFICE has formed a dedicated VTuber legal team to provide comprehensive support to VTuber agencies, related companies, and individual VTubers worldwide.
Four Instances Where VTubers Require Legal Assistance
Contracts related to Illustrations

During the initial stages of a VTuber project, it is crucial to establish contracts with illustrators and artists. VTubers often face potential disputes regarding rights related to illustrations, CG artwork, and other visual elements, especially as their subscriber base grows. It is essential to clarify the rights and ownership from the beginning to avoid complications later on.

Agreements with VTuber Companies

As VTubers gain a substantial number of subscribers, they may consider affiliating with talent agencies or VTuber-related companies.Various conditions, such as the rights to posted videos, revenue distribution methods taking into account corporate projects and merchandise, and other related aspects, must be negotiated during such affiliations.

Handling Paid Promotions

When VTubers receive paid promotion offers, they must exercise caution. This includes determining the scope of guarantees related to content creation, the terms and calculations of remuneration, and ensuring compliance with legal requirements and YouTube's terms of service, particularly in the case of ongoing video publication.

Establishing VTuber Guidelines

To encourage fan creations, it is beneficial to establish guidelines for character licensing and related matters. Developing such guidelines requires a legal professional with a deep understanding of VTuber rights and the culture surrounding VTubers. Without the expertise of a lawyer well-versed in VTuber-related legal issues, creating effective guidelines can be challenging.
VTubers experience rapid surges in popularity, and as a result, they are more susceptible to post-contractual and rights-related disputes. It is a business where issues can arise due to contractual relationships. Therefore, it is crucial to seek the support of knowledgeable and experienced lawyers early on and engage in proper preventive measures.
Contract Drafting and Review
We understand the essential role of contracts in the operation of VTuber channels. That's why we provide services in contract drafting, reviewing, and amendments for various scenarios. These include contracts with illustrators, voice actors, and other collaborators, contracts related to corporate projects, agreements for agency affiliation, contracts pertaining to merchandise and collaborations with other companies, as well as contracts for mergers and acquisitions (M&A) such as channel acquisitions or business transfers.
We understand that the VTuber industry includes a wide range of contracts in both the IT and entertainment sectors. As a law firm that deeply understands the concept of VTubers, we are here to support VTubers in their contractual relationships.
Furthermore, we have prepared numerous templates for typical VTuber contracts, covering agreements with artists, voice actors, non-disclosure agreements, contracts for paid projects, term sheets for M&A transactions, and business transfer agreements. This allows us to provide prompt assistance to the specific needs of VTubers.
Understanding the Platform's Terms of Service, including YouTube
In the operation of VTuber channels, it is crucial to have an understanding of not only legal aspects but also the terms of service of platforms such as YouTube. As a general rule, we are "legal experts," but our role extends beyond determining whether or not there are legal issues. It is essential to navigate and comprehend the platform's terms of service to avoid the risk of videos being removed or accounts being suspended, even if there are no legal problems with the content.
At MONOLITH LAW OFFICE, we possess knowledge and expertise not only in legal matters but also in the terms of service of various platforms used by VTubers. We can provide guidance and support to VTubers in understanding and complying with the terms of service of platforms like YouTube, ensuring that their channel operations remain within the guidelines and minimizing the risk of disruptions or penalties.
Complex Issues in the VTuber Industry
The VTuber industry involves highly complex issues such as copyright disputes regarding illustrations and CG artwork, determining ownership of YouTube channels and characters, and addressing rights-related conflicts between voice actors and the owners. While these issues may not receive much attention in the beginnings, they can quickly escalate into significant and intricate issues if popularity skyrockets or unexpected incidents occur.
Disputes Between Voice Actors and Illustrators

In one case, a VTuber began by commissioning an illustrator who was also a friend. Inadequate attention to contract arrangements initially resulted in disputes over the ownership rights of the VTuber character when channel revenue increased, and discussions about merchandise licensing emerged.

Conflicts Between the Operating Company and Voice Actors

In another scenario, an IT company entrusted a voice actor agency to handle a VTuber's voice acting. However, when the voice actor left the agency without individual contracts in place, it became challenging for the IT company, as the operator, to address the voice actor's individual misconduct or independent actions on platforms like Twitter.

M&A and Voice Actor Issues

When an IT company hires voice actors through VTuber auditions and the channel's subscriber base grows, a transfer of ownership (business transfer or M&A) to another entity may be considered. However, resistance from individual voice actors to the change in the operating company can complicate negotiations about future conditions, potentially casting doubt on the channel transfer itself.

Revelations About Voice Actors

Disputes over revenue distribution caused a rift between a voice actor and the co-operators in a case where a VTuber was initially operated by friends. Following that, one of the former co-operators made anonymous online disclosures about the identity of the other voice actor, resulting in defamation and damage. The absence of a non-disclosure agreement made it challenging to pursue damages.
Delaying rights management and contract drafting on the premise that popularity has not yet increased is risky. To prevent such significant troubles, it is crucial to seek the assistance of specialized lawyers, particularly during the early stages when relationships and revenue sharing arrangements are amicable. Proactive preventive measures with the support of legal professionals are vital for VTubers to protect their interests and minimize potential risks.
We understand the importance of having the necessary contracts in place to prevent various troubles. That's why we have prepared a wide range of templates, including contracts with illustrators, voice actors, non-disclosure agreements, agreements for corporate projects, and contracts related to mergers and acquisitions (M&A). With these templates readily available, we can provide swift and efficient assistance to meet the specific needs of VTubers.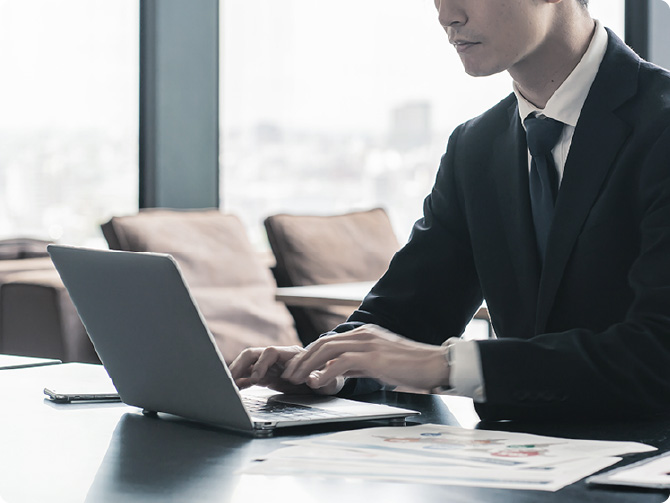 IT
System development, which occurs in the development of VTubers and other projects, is an extremely specialized field. In addition, knowledge of intellectual property rights, including copyrights, is essential to control the handling of videos and images generated in the operation of various social networking services, such as YouTube videos and Twitter, as well as productions in client projects.
Our firm has received numerous requests for highly specialized IT/IP-related legal services, such as system development disputes and prevention, from many companies, including listed companies, utilizing the experience of our representative attorney, who is a former IT engineer.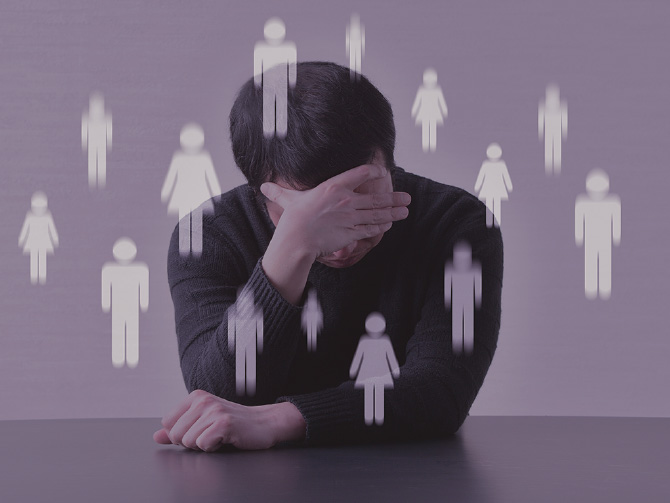 Mitigating Online Reputational Damage
Defamation and reputation damage can be viewed as a "cost of fame" that comes with increased channel viewership and video playbacks. However, when malicious defamation is involved, especially when it is accompanied by the exposure of voice actors, it is critical to take decisive action.
As a law firm specializing in internet law, we have a proven track record of addressing and resolving issues related to the exposure of popular VTubers' voice actors. This includes actions such as removing various pieces of information from the internet, determining the source of the exposure, and pursuing claims for damages.
We understand how important it is to protect VTubers' and voice actors' reputations and privacy. Our expertise in internet law enables us to provide strong legal strategies to combat malicious defamation and ensure that appropriate remedies are pursued.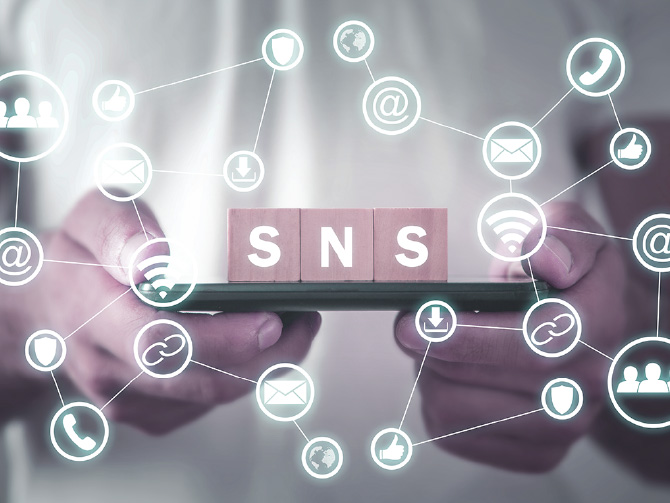 M&A
There have been reports of VTubers selling their YouTube channels, Twitter accounts, and other assets to third-party companies following their meteoric rise to fame. As a business and internet law firm, we have been actively involved in VTuber business transfers since around 2018, when the VTuber phenomenon began to gain traction. We have a proven track record and expertise in handling various aspects, from contract drafting to legal due diligence (DD).
Our firm can assist in the preparation of comprehensive and tailored contracts that address the specific needs and concerns of all parties involved in VTuber business transfers. We understand the unique legal considerations associated with these transactions, such as intellectual property rights, content licenses, and revenue-sharing arrangements. Furthermore, we perform extensive legal due diligence to identify and mitigate potential risks and to ensure a smooth and secure transfer process.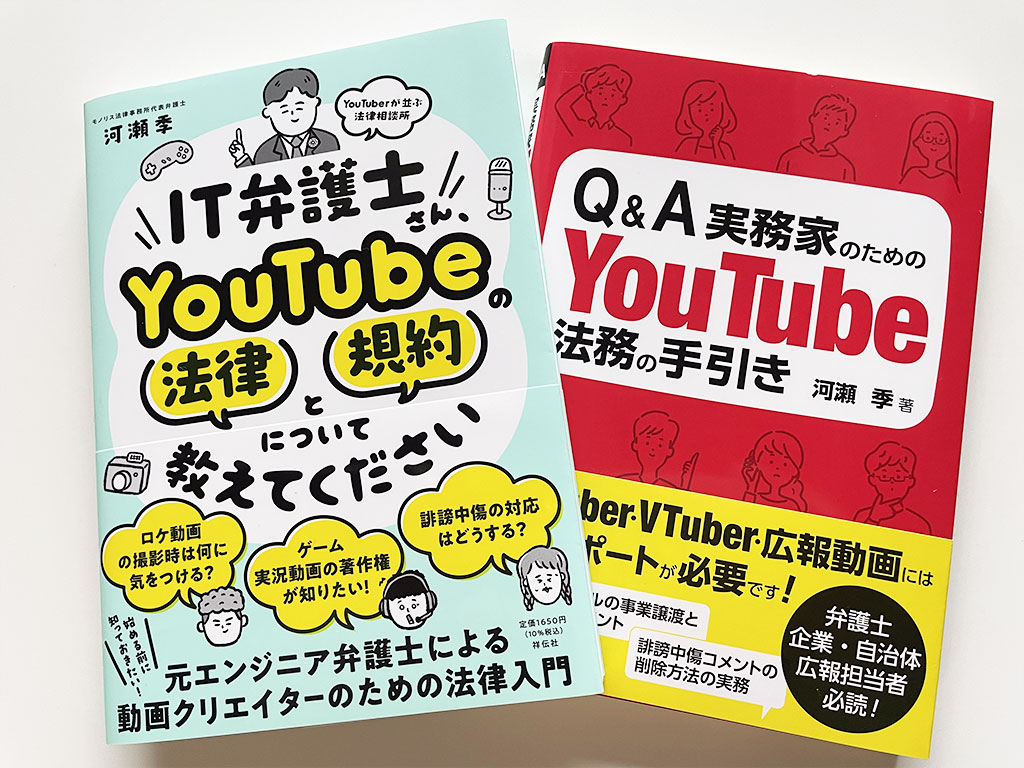 Publications as a Law Firm Specializing in Vtuber Legal Affairs
As a leading law firm specializing in VTuber legal matters, we have published various books in Japan on VTubers and the law.
"IT Lawyer, Please Tell Us About YouTube Laws and Terms" (Shodensha, July 30, 2022) has been published to explain YouTube-related regulations and terms to beginners. In a Q&A format, the book explains how to create various contracts and checkpoints for each theme, ranging from contracts that are prerequisites for M&A to business transfer contracts.
We have also published a practical guidebook for legal professionals titled "A guide to YouTube-related laws for legal professionals" (published by Nihon Kajo Shuppan on November 4, 2022). This book is intended for lawyers, public relations professionals in businesses, and local governments, and it provides practical advice on YouTube-related legal issues.
We hope to share our expertise and knowledge on VTuber legal issues through these publications, making them available to a wide range of readers and professionals in the field.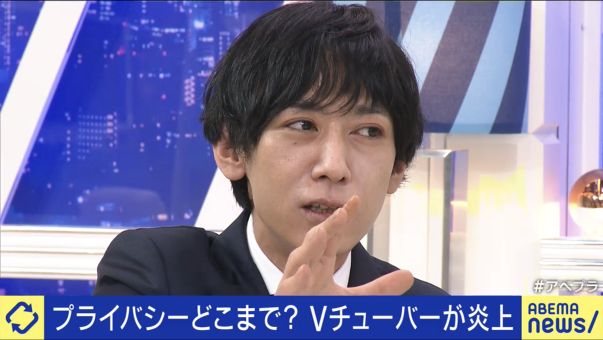 VTuber-related guest appearance on "ABEMA Prime"
Our founding lawyer was a guest on the broadcast of "ABEMA Prime", one of the most popular live-streaming shows in Japan.
He made a guest appearance as an attorney with expertise in legal issues related to YouTubers and VTubers.
February 16, 2022:legal issues such as the privacy of VTubers
May 20, 2022:legal issues of severe backlash to influencer
Fee Structure
In certain instances, we may consider accepting a dispute or lawsuit with an initiation fee and a contingency fee. For more details, please feel free to contact us.

Drafting Contracts

from

$500

to $2,000 or more

The pricing structure is subject to variation based on the type and quantity of contracts. We are pleased to offer a preliminary estimate upon inquiry, thereby encouraging you to reach out to us for further details.

We offer a wide range of services including company formation, contract review, legal opinion, case review, or research letter. Should you have any inquiries or concerns, we cordially invite you to contact us and our knowledgeable team will be happy to assist you.