Greetings from the Managing Attorney
Harnessing the power of information technology has revolutionized human history,
comparable to the impact of dynamite.
The Internet, in particular, has rapidly transformed the course of evolution,
propelling mankind forward at an unprecedented pace.
However, with its immense power comes great risks.
At MONOLITH LAW OFFICE, we firmly believe that it is our responsibility to ensure
that the Forces of our time are harnessed not as a threat to businesses,
but as a catalyst for their revolutionary evolution.
We strive to be an innovative and forward-thinking team, providing legal guidance
and support that enables companies to unlock the full potential of information technology.
Our mission is to navigate the complex legal landscape, empowering businesses
to leverage IT to its fullest extent. By embracing the opportunities presented by
the digital age, we aim to facilitate the transformative growth of our clients' businesses.
Evolutionizing IT
MONOLITH LAW OFFICE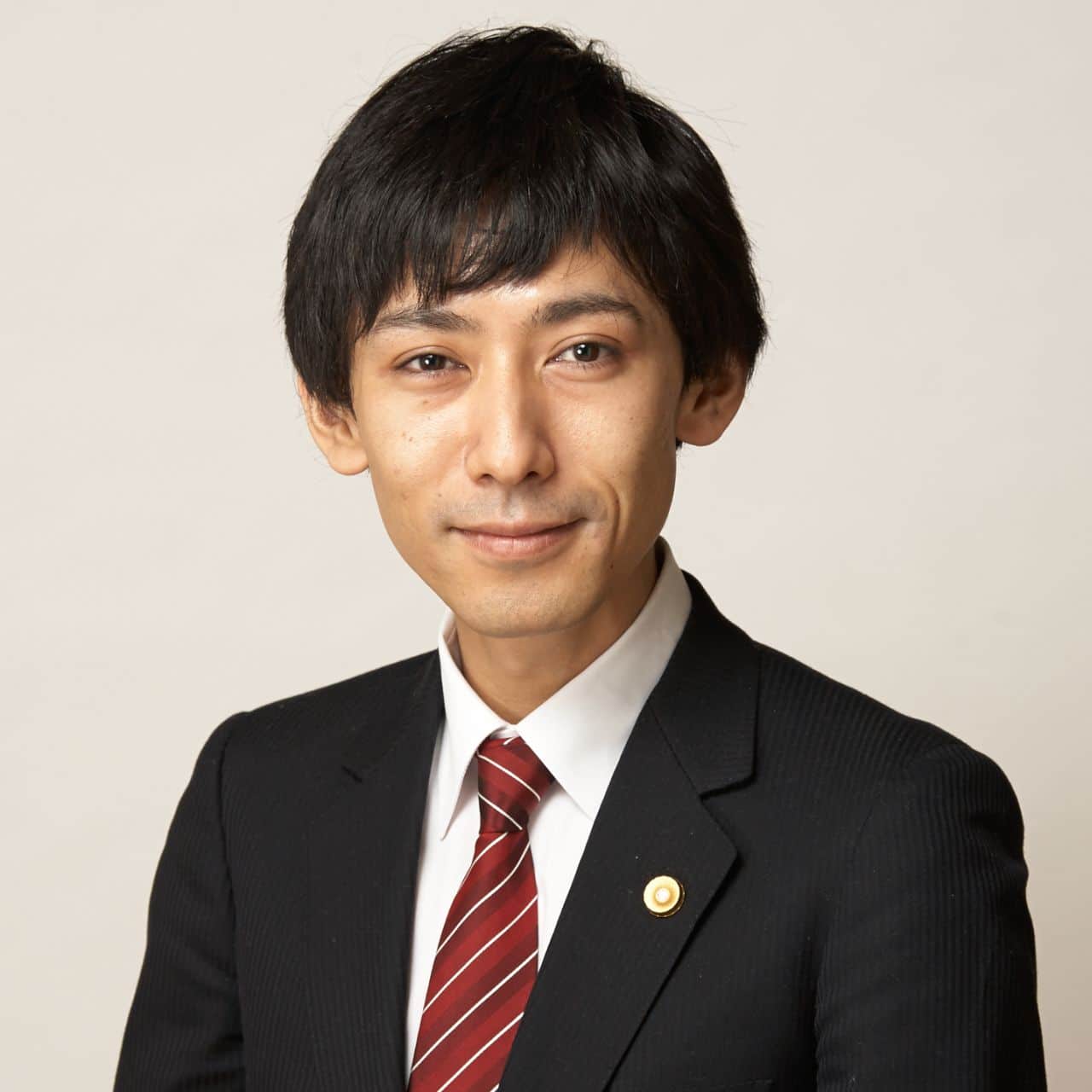 Law Firm Led by Former IT Engineer Turned Lawyer with Corporate Management Experience
Managing Attorney: Toki Kawase
I have always had a passion for computers and technology since I was a young boy, earning me the title of a "computer geek." Throughout my teenage years and early adulthood, I immersed myself in the world of IT, running my own business and gaining valuable experience.
My journey began in elementary school when I started programming on my first PC, an "MSX 2+." In junior high school, I even joined the school's computer team, fueling my passion for programming. During my college years, an opportunity arose to create a website for a company, which became a turning point in my career. The flexibility and financial rewards of this venture led me to explore various IT-related businesses such as web development, web service creation, and SEO optimization.
During this period, startups led by young professionals in the IT field were gaining momentum, and I found myself fully immersed in the dynamic and rapidly evolving world of entrepreneurship. Working tirelessly, I embraced both domestic and cross-border projects, collaborating with international partners and constantly adapting to the changing landscape.
However, in my late twenties, I made a life-changing decision. I passed the baton of my IT business to others and embarked on a new path. I enrolled in law school with the goal of combining my technical expertise with legal knowledge. Today, as a lawyer and former IT engineer with corporate management experience, I lead a law firm that understands the intricacies of the IT industry and offers comprehensive legal services.
At our firm, we leverage our unique blend of IT knowledge and legal expertise to provide effective guidance and support to our clients. We understand the challenges and opportunities that arise in the digital age, and we are dedicated to helping businesses navigate the legal landscape and achieve their goals.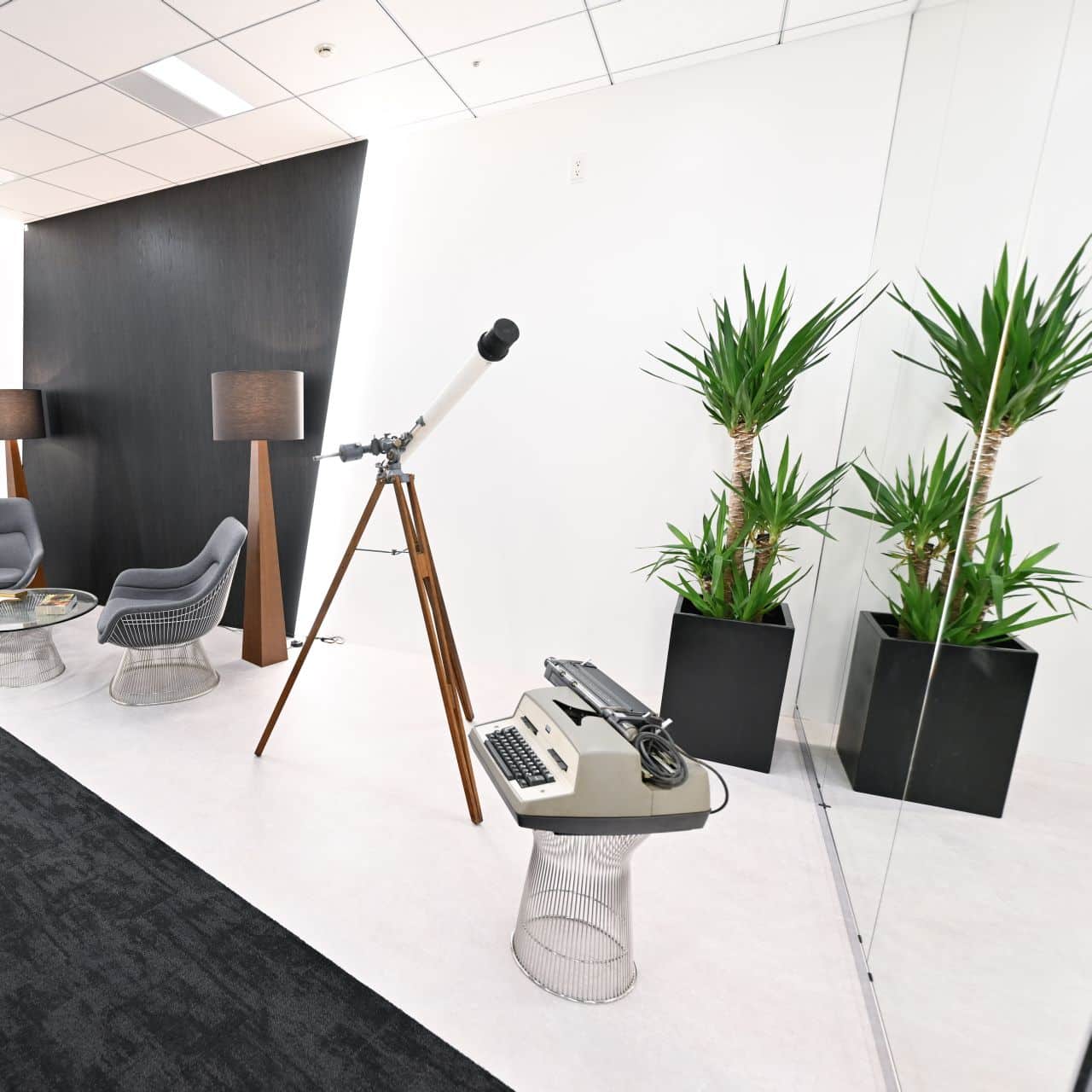 A Law Firm Emphasizing IT, Internet, and Business Expertise
People often perceive my transition from being an IT business owner to a lawyer as a complete 180-degree turnaround. However, I believe that the change was not as drastic as it may seem.
Reflecting on my past, I realize that even as a science-oriented IT engineer, I possessed a natural inclination for humanities-related thinking. I was intrigued by the world of business, which prompted me to venture into entrepreneurship rather than pursuing a conventional career as an IT engineer.
Today, as a lawyer, I am someone who excels in scientific thinking within a field traditionally associated with the humanities. This background positions me as the managing attorney of a law firm that places a strong emphasis on IT, Internet, and business matters.
While my career may differ from that of a typical IT engineer, I view my transition from an IT engineer to a lawyer as more of a gradual shift, perhaps a few dozen degrees rather than a complete turnaround. In fact, I perceive it as a natural progression that allows me to leverage my unique blend of skills and knowledge to better serve our clients in the IT, Internet, and business sectors.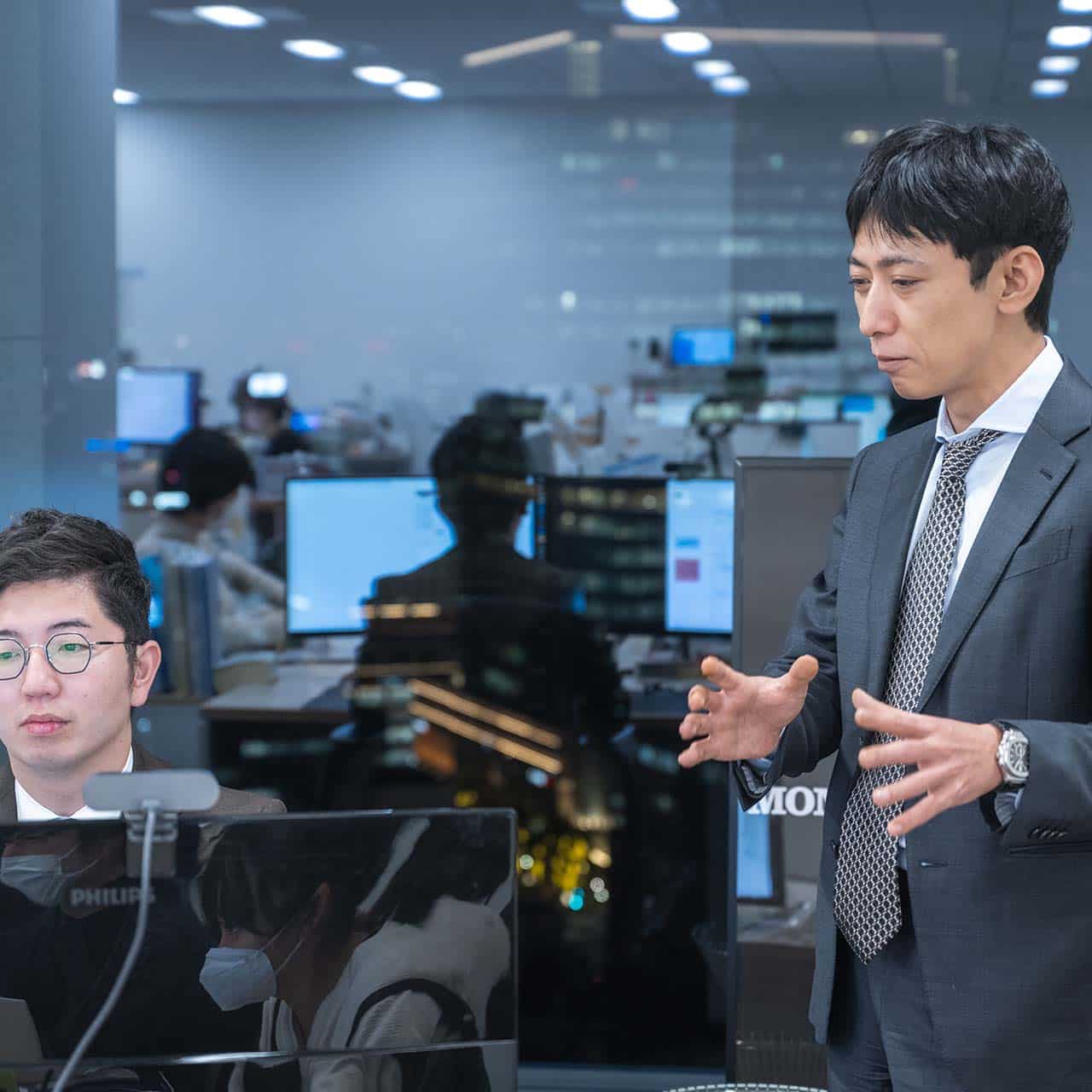 Corporate Law and IT Legal Expertise
At MONOLITH LAW OFFICE, I have a dual role. Firstly, I provide corporate law support to IT companies and startups as a consultant. Understanding the intricacies of the IT industry and the unique challenges faced by startups is essential to deliver effective legal services tailored to their needs. With my firsthand experience and expertise in IT and startup environments, I am well-equipped to provide exceptional legal assistance to these clients.
Secondly, I work as part of a team of IT and legal specialists, offering consulting services to companies across various industries that require guidance on IT-related legal matters. Our team leverages our collective knowledge of IT and law to assemble and deliver optimal solutions that address each client's specific requirements.
While traditional legal services often focus on providing specific products, such as filing lawsuits upon request, I recognize the importance of ensuring that the provided solutions truly meet the client's needs. Can we solely rely on the client to design a solution that effectively addresses their unique challenges? These are critical considerations that I take into account.
For example, let's consider support for IPOs in Japan. To ensure compliance, companies must thoroughly examine all potential amendments to Japanese laws and regulations that may impact their operations, and take appropriate actions. However, keeping track of the numerous amendments, including minor ones, can be challenging for lawyers in their daily work.
As an IT and legal expert, I strive to provide "solutions" that combine the power of IT and the law to tackle these complex problems effectively.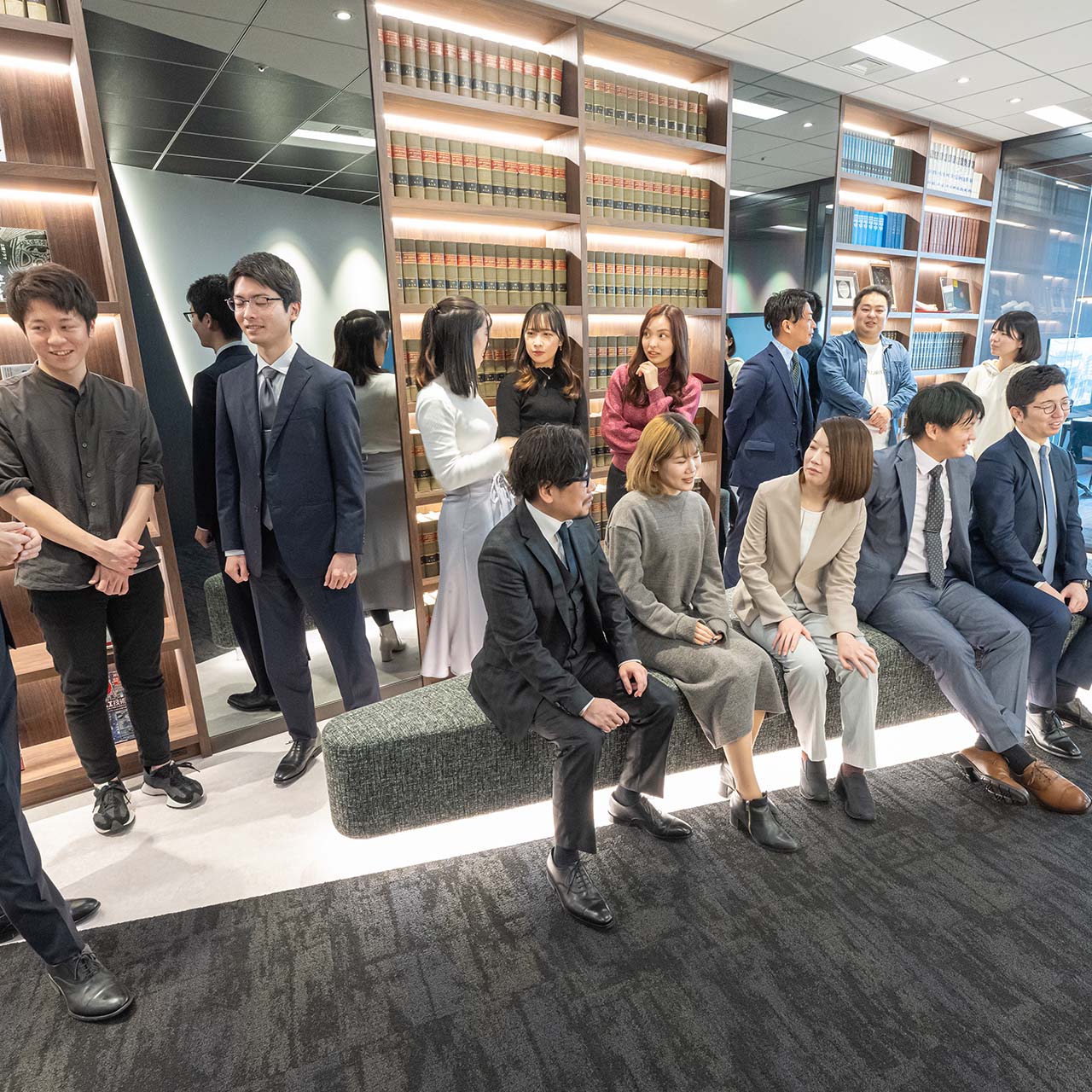 A Team of Lawyers and IT Consultants
In addition to the example of IPO support, there are numerous situations where combining IT and law is essential to address client needs. Dealing with complex problem scenarios requires a team with the skills and capabilities to make informed decisions and implement effective measures from a wide range of options. While lawyers are legal professionals and specialists in legal matters, building a comprehensive "solution" requires more than just legal expertise.
That's why our team includes staff members other than lawyers, such as IT consultants, who bring a diverse set of skills to the table. With their abilities to conduct internet research, explain solution proposals, and offer insights that go beyond traditional legal knowledge, we can provide comprehensive and effective solutions. When handling cross-border legal matters, collaboration with teams beyond lawyers is crucial. Our team members with foreign language proficiency and a deep understanding of foreign business environments enable us to navigate cutting-edge fields in the cross-border IT sector.
Regarding recruitment, it is important to note that many of our lawyers join the firm without extensive IT expertise. We foster a collaborative environment where lawyers with diverse backgrounds and experiences in IT-related legal matters work together as a team. Responsibilities for non-lawyer team members are often determined based on their abilities and characteristics after joining the firm and engaging with various businesses. We welcome applications from lawyers who may not have specialized IT knowledge or feel hesitant about being labeled as "specialists."
At our firm, we value the collective expertise and contributions of each team member, creating a dynamic and innovative environment that combines legal proficiency with IT insights.