Diversification of VTuber Activities After the Birth of VTuber Agencies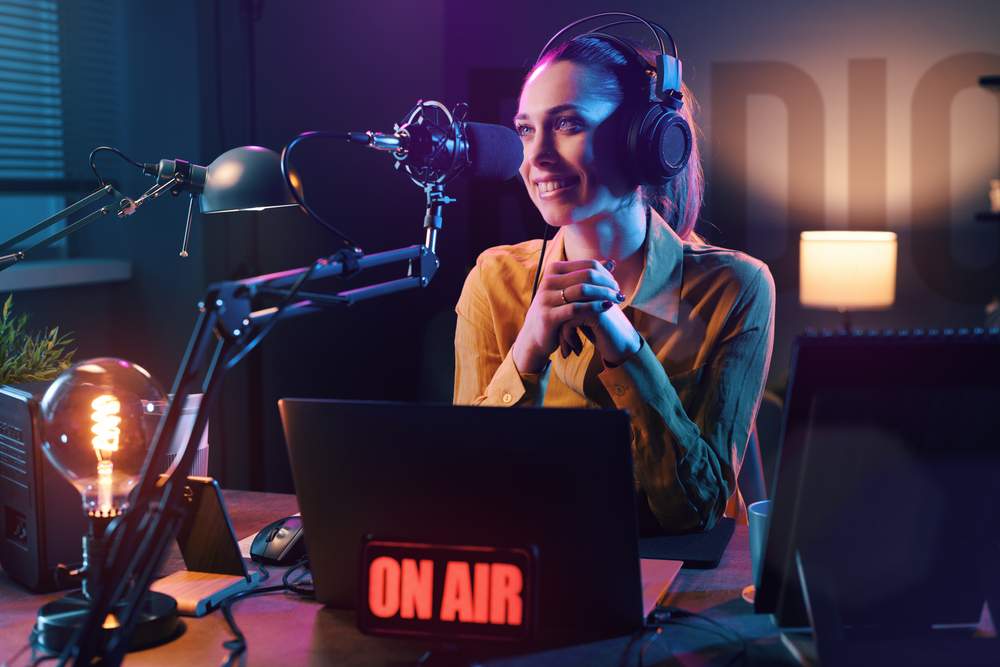 In 2022, the total number of VTubers (Virtual YouTubers) exceeded 20,000, and they are making an impact not only in Japan but also in various fields overseas.
Some VTubers operate independently, while others are affiliated with VTuber agencies or companies and engage in public relations activities.
This article explains how the birth of VTuber agencies in Japan has led to the diversification of VTuber activities.
The Emergence of VTuber Agencies and the Increase of VTubers
Initially, most VTubers operated independently, but the situation began to change in 2018 with the emergence of VTuber agencies like "Nijisanji."
Since then, numerous VTuber agencies have been founded.
The year 2018 saw the establishment of major agencies and projects such as "Nijisanji" and "Hololive," and talent scouting through auditions at these agencies started to take place. VTubers affiliated with agencies began to increase their channel subscribers and view counts, boosting the VTuber community even further.
Many of these VTuber agencies functioned similarly to what are known as "idol groups" in Japan.
In the context of Japan, an "idol" refers to entertainers like singers, actors, and talents who mainly garner immense popularity among young people.
Idols often appeal to their fans through their cuteness or charm, and those active in the field are usually young.
Some VTubers are also active under the title of "idol."
VTubers in the past needed to use 3D models for streaming, which required various types of equipment and motion capture technology, implying that filming had to take place in a studio.
However, with the generalization of Live2D usage, VTubers can now easily stream from their homes without having to visit an in-house studio.
This has notably increased the number of VTubers who affiliate themselves with agencies.
VTubers Affiliated with Nijisanji
Run by ANYCOLOR, Inc., the VTuber group "Nijisanji" kicked off in January 2018, debuting with eight initial members.
Since then, the agency has been introducing new "Livers" almost monthly, and as of August 2023, it has around 150 affiliated Livers.
The agency also puts a strong emphasis on international expansion, with groups like "NIJISANJI EN" in English-speaking regions and "VirtuaReal" in Chinese-speaking regions.
Combining all, over 230 Livers are actively affiliated.
VTubers Affiliated with Hololive
Managed by Cover Corp., the female VTuber group "Hololive" began its activities in June 2018 with five initial members.
Since then, several to dozens of VTubers debut each year.
As of August 2023, approximately 50 VTubers are affiliated, including those who are based outside of Japan.
New Methods of VTuber Activities
After the rise of numerous VTuber agencies, as VTubers started to gain mainstream recognition, various unconventional methods of operation also emerged that aren't tied to agency membership.
Specifically, more general corporations and local governments began to employ VTubers as part of their public relations strategies.
These VTubers, although generally functioning as corporate VTubers by participating in corporate events, often produce content such as cover songs on YouTube, making their activities quite similar to regular VTubers.
Examples of Official VTubers from General Companies
"Weatheroid Airi" is a character created by the weather information company "Weathernews Inc."
She functions as an android who reads weather forecasts on programs run by her company.
Initially, she appeared solely on in-house shows, but she now also runs her own YouTube channel, posting weather-related explanation videos and conducting live streams, expanding her activities as a VTuber.
"Nebasei Cocoro" is the official character for the pharmaceutical company "ROHTO Pharmaceutical Co., Ltd."
Portrayed as an employee belonging to the skincare product development department, she mainly carries out VTuber activities on YouTube and Twitter.
On YouTube, she posts videos introducing the company's products, singing covers, and doing live gameplay and talk shows.
Examples of Local VTubers from Municipalities
"Tojou Linca" operates as a local VTuber for Matsudo City in Chiba Prefecture, actively promoting the city.
She disseminates the appeal of Matsudo City through video posting platforms and interacts with residents via large screens at various facilities.
The name "Tojou Linca" derives from the Tojo-tei House, an Important Cultural Property located in Matsudo City, and the "Nijusseiki Pear," native to the city.
"Maizuru Yokato" is a VTuber born in Maizuru, Chuo Ward, Fukuoka City, in Fukuoka Prefecture.
She posts videos and live streams introducing local food and events around Fukuoka City.
Her activities aren't confined to YouTube; she also appears on numerous local TV programs and events.
"Nema Ui" serves as a local VTuber for Okinawa Prefecture, functioning as an MC for local events and promoting Okinawa. She disseminates information about Okinawa's culture, tourist attractions, beautiful seas, and delicious Okinawan cuisine. On YouTube, she posts videos singing in the Okinawan dialect and arranges songs in the style of Okinawan folk music using traditional instruments like the sanshin and fēshī, thereby spreading and documenting intangible cultural assets such as language and traditional Okinawan music.
The Future of VTuber Activities
As of 2023, convenience stores are selling VTuber merchandise and even featuring collaborative products.
Beyond video streaming, VTubers have been expanding their presence into various fields by appearing in corporate commercials, participating in events, and thus increasingly gaining visibility among the general public.
However, as VTubers become more ingrained in mainstream culture, merely employing a VTuber isn't enough to catch the public's eye.
This could be partly because corporate VTubers are directly linked to a company's image, making it difficult to embark on daring initiatives that could otherwise capture attention.
Recently, some VTubers are gaining attention for their high-impact activities that traditional VTuber agencies wouldn't typically undertake.
For instance, revealing the person behind a VTuber character has been considered a taboo in this field.
Yet, some have cleverly exploited this to create buzz on social media by posting videos where the character and the motion actor dance together.
Given the increasing prominence of VTubers and the vast number of them actively participating, differentiating from other VTubers becomes necessary to fully leverage the power of publicity.
That said, aiming to raise your profile by employing a VTuber in daring initiatives could also lead to unprecedented legal issues, so caution is advised.
Monolith Law Office: Equipped to Handle VTuber Legal Matters
Monolith Law Office serves as a legal advisor to IT and venture companies, providing a range of services including contract drafting, legal checks, and consultations concerning contractual agreements for outsourced tasks and employment contracts with companies.
Lawyers at Monolith Law Office have extensive experience and a track record in addressing legal issues surrounding VTubers.
We are well-equipped to consult on matters related to using VTubers for publicity purposes, as described above.
Contract Drafting and Review|MONOLITH LAW OFFICE | Tokyo, Japan