The Origin of VTuber in Japan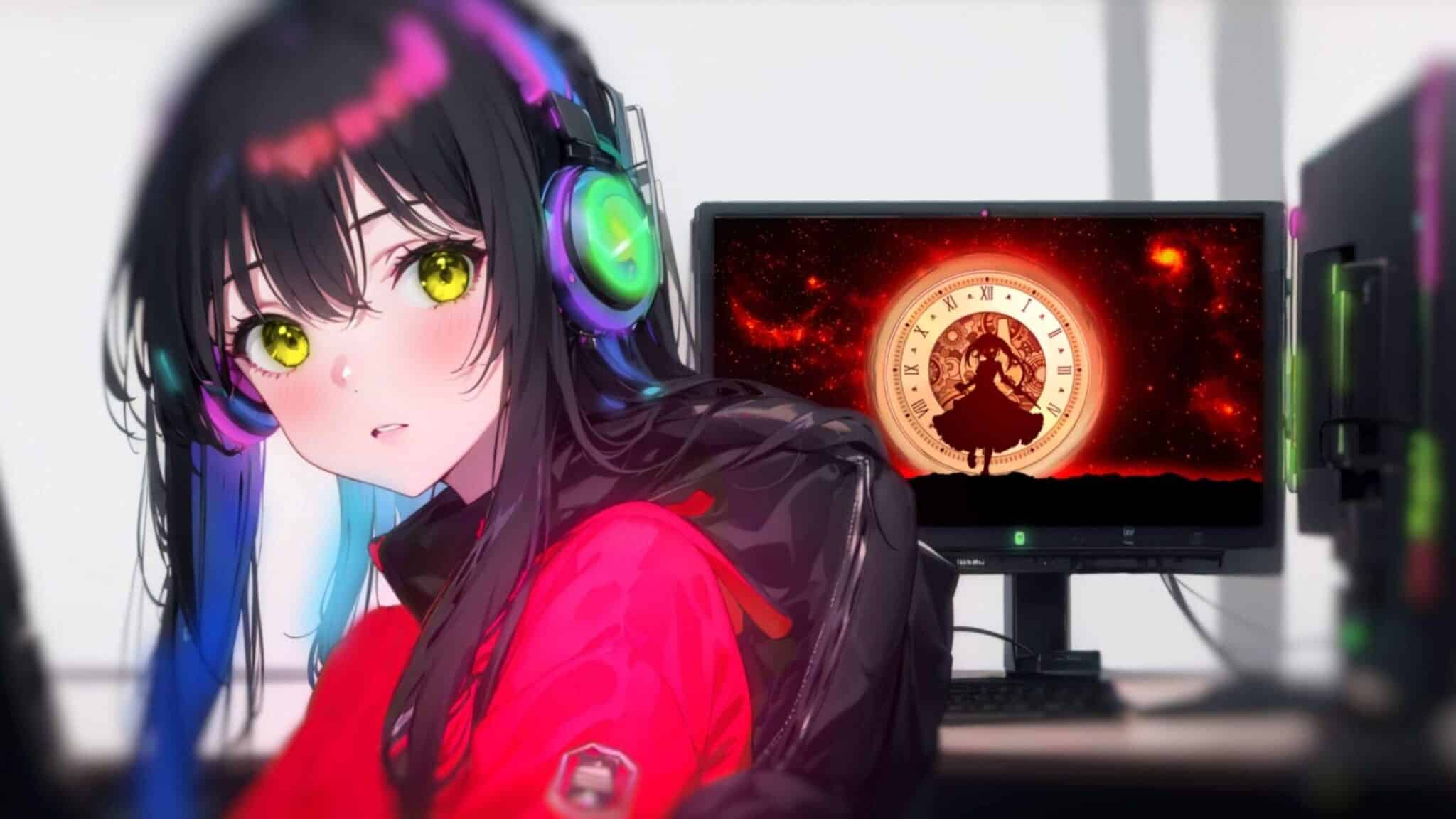 Today the number of Virtual YouTubers is increasing, not only in Japan but also overseas, and they are establishing their position as an industry.
As of July 2022, there are 40 Virtual YouTubers with more than 1 million subscribers, and 35 Virtual YouTubers have earned more than 100 million yen in SuperChat, a tipping system on YouTube, income with the world's No. 1 exceeding 470 million yen.
Compared to the fact that there are only 20 non-virtual YouTubers in the world who have earned more than 100 million, Virtual YouTubers have shown outstanding performance.
However, the concept of Virtual YouTubers has only become widely known in the past five years, and there was not much concept of an affiliated agency when Virtual YouTubers first came out.
In this article, we will explain how the Virtual YouTuber industry in Japan was formed.
What is "VTuber"?
VTuber is an abbreviation for Virtual YouTuber. While traditional YouTubers rely on themselves to create content, VTubers use an animated or digital character that performs or acts in their videos sometimes with effect, which makes VTubers even more unique from both business and artistic perspectives.
On top of that, there is relatively low business risk with VTubers because they do not get involved in scandals, unlike many live-act celebrity YouTubers. Also, the fictional character can easily create a sense of intimacy, make characterizations more manageable, and make it easier for viewers to become attached, which is also a feature of VTuber.
The Appearance of KIZUNA AI
The term "VTuber" originated around December 2016 when KIZUNA AI made statements in her YouTube videos. During her self-introduction, she said, "Nice to meet you! I'm KIZUNA AI.", " You over there are thinking I'm different from traditional YouTubers!", " Well… doesn't the term 'Virtual YouTuber' sound cool?" and thus referred to herself as a Virtual YouTuber. From there, the abbreviation "VTuber" was born.
Her streaming content, mostly gaming and "Let's Try!" videos, resembles that of traditional YouTubers but is outstanding in influence, perhaps due to her cute appearance. The frequency of her posts, initially five times a week, also attracted a lot of attention. In addition, her fans' addition of English subtitles helped her acquire global fans. Since then, KIZUNA AI's YouTube subscribers have exceeded 3.02 million, and she has expanded her activities to TV shows such as the Japanese news show "News ZERO", her page on Wikipedia, and merchandising.
The Appearance of the Best Four
In December 2017, KIZUNA AI, who declared herself the world's first Virtual YouTuber, surpassed one million YouTube subscribers, which led to a buzz about her popularity and influence. Initially, the perception was "VTuber = Kizuna AI," but this sparked a broader societal awareness of Virtual YouTubers, a new category among the then-emerging YouTubers. This also led to the emergence of corporate and individual VTubers. In August 2017, SIRO started her activities, followed by Mirai Akari in October and both of them have gained popularity alongside KIZUNA AI. Then a unique VTuber, Virtual Noja Loli Kitsunemusume YouTuber Ojisan, who has a cute girl's appearance but an old man's voice, started his activities in November. In December, Kaguya Luna began her activities, attracting attention with her high-tension screams.
These five: KIZUNA AI, SIRO, Mirai Akari, Virtual Noja Loli Kitsunemusume YouTuber Ojisan, and Kaguya Luna, were referred to by viewers as "the best four" leading VTubers.
SIRO
SIRO is a VTuber produced by Appland, Inc. She began her activities in June 2017 and went viral with her "PUBG" gameplay in December. Being fluent in English, her gameplay also covers untranslated foreign games, gaining popularity in various game commentaries. SIRO's "PUBG" gameplay video posted in December achieved 2.5 million views in a week, cementing the genre of VTuber game commentary. She also uploaded some "Let's Sing" videos, aiming to perform at the Nippon Budokan as a virtual idol.
As of August 2020, she boasts top-class popularity with 702,000 channel subscribers.
Mirai Akari
Starting on October 27, 2017, the "Mirai Akari Project" began on YouTube with KEI, the official illustrator who designed Hatsune Miku. Known for her resemblance to her channel's original owner, Anime Girl Eilene, she often uses vulgar jokes and internet memes. Though initially relatively new in the industry, her channel gained high popularity and attention, perhaps boosted by inheriting subscribers from the channel's originator, Eilene. Subsequently, her activities ended with streams on March 24 and 31, 2023.
Virtual Noja Loli Kitsunemusume YouTuber Ojisan
Nekomasu started activities in 2017 as Virtual Noja Loli Kitsunemusume YouTuber Ojisan, also known as Noja Loli Ojisan. His channel became a hot topic, rapidly increasing subscribers and surpassing 100,000 on YouTube and Twitter within a few months. Virtual Noja Loli Kitsunemusume Ojisan is a VTuber where Nekomasu, a convenience store worker, adorns a 3D fox girl avatar without hiding his male voice. Through real talk, like illustrating daily life as a convenience store worker and sharing job-hunting experiences, he turned the virtual concept on its head.
Kaguya Luna
Kaguya Luna made headlines in 2019 for her appearance in a commercial for Nissin's fried noodles UFO, successfully gaining attention with her high energy. She posted her first video on December 4, 2017, and achieved 20,000 channel subscribers in just two weeks, quickly joining the ranks of popular VTubers. She is currently affiliated with SACRA MUSIC under Sony Music Labels Inc., primarily posting high-energy free talk videos. Although no detailed character setting has been revealed, according to an interview with her, her birthday is October 30, her age is 143 years old, her blood type is stag beetle, and her favorite food is cheese; these unique character traits are said to be the secret to her popularity. As of August 2020, she has 995,000 channel subscribers, making her the second-most subscribed after KIZUNA AI.
What We Can Offer
As previously mentioned, VTuber emerged as a new industry in 2017, and the legal issues surrounding it are very diverse and extensive. Monolith Law Office has many attorneys with plentiful experience in IT-related legal matters and is equipped with a wealth of experience to handle this new field in order to deal with any problems that VTubers, related companies, or agencies may face.