Legal Considerations for Operating an eSports School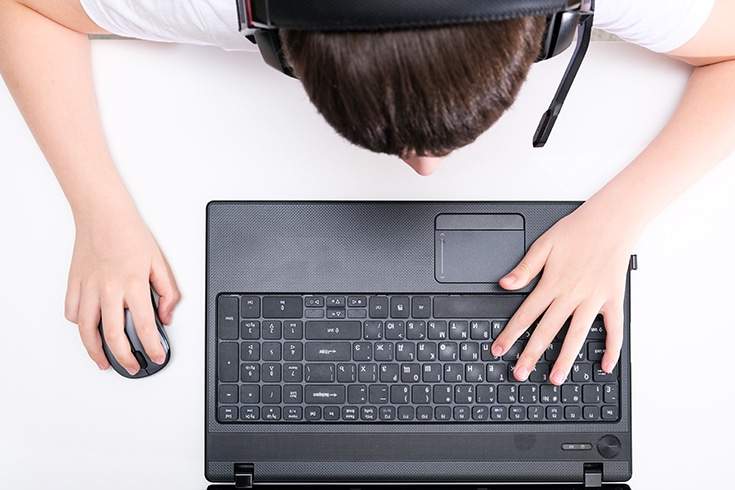 Recently, opportunities to see e-sports on television and other media have been increasing.
Originally popular in Western countries and China, e-sports have rapidly gained recognition in Japan as well.
Major corporations are also beginning to get involved in hosting e-sports events.
In the past, it was common for parents to view children playing games negatively. However, in recent years, the educational benefits of gaming have been reevaluated due to the rising popularity of e-sports, and the attention drawn to the amount of prize money won has led to a growing demand for children to learn e-sports.
In response to this demand, e-sports schools are beginning to open.
However, e-sports schools are a very new business model. Therefore, it can be said that there are many unsorted issues regarding what could become a legal problem.
Therefore, for operators of e-sports schools, we will explain what to be careful about when operating an e-sports school, points to note about membership rules, etc.
What Exactly is eSports?
eSports is an abbreviation for Electronic Sports, which refers to computer games being treated as competitive sports.
In eSports, tournaments are held where gamers participate as players and compete in their gaming skills. It's not uncommon for the prize money for popular tournaments to reach hundreds of millions of yen.
Furthermore, it is often said that younger people have an advantage in games due to their quick reflexes. In fact, there have been news stories about teenagers winning large sums of prize money.
Originally, eSports gained popularity in Western countries and China, but it is rapidly spreading in Japan as well, as legal issues such as conflicts with the Premiums and Representations Act are being resolved.
eSports School Curriculum
With the rising popularity of eSports, the number of parents who want their children to learn eSports is increasing.
There are also students who want to learn eSports themselves.
Even though it's called an eSports school, the curriculum and target audience vary. The majority of eSports school targets are those who aim to participate in eSports tournaments and become professional gamers.
Especially, eSports is often taken up by the younger generation, so there seems to be a high demand from minors ranging from elementary school students to high school students.
As for the curriculum of eSports schools, practical eSports skills are the main focus. Therefore, as an eSports school, it is necessary to have skilled and popular gamers as instructors.
The form of enrollment in eSports schools varies widely, from setting up eSports courses in vocational schools to individual instruction online.
eSports Schools for Children
In the case of eSports as a children's extracurricular activity, there may be real classrooms, but online eSports schools that can be attended at home are also popular.
If the course is online, the eSports school management side does not need to prepare facilities, so it is relatively easy to start a school.
Also, in the case of eSports schools for children, many of the children who become students have just started playing games, so the content will likely be introductory.
eSports Vocational Schools
On the other hand, high school students who already have eSports experience may also attend vocational schools with eSports departments or majors to improve their skills.
In this case, it is necessary to set up dedicated facilities and monitors for playing games within the school.
As the tuition fees for vocational schools are high, students tend to choose carefully. They distribute materials explaining the appeal of the school and hold open campus events, waiting for applications from students.
Also, in the case of vocational schools, the activities of current students and graduates will be a point for students to choose. For example, information such as a current student winning a famous tournament or a graduate making a living in eSports after graduation is an important indicator for students.
Membership Terms For eSports Schools
Generally, when starting to operate an eSports school, it is necessary to create membership terms that apply to members.
In the following, we will explain the typical clauses of the membership terms for eSports schools.
Membership Fee Clause
Members shall pay the annual fee, monthly fee, and other actual expenses determined by our company in the manner specified by our company.
Our company will not refund the annual fee, monthly fee, and other actual expenses received from members, regardless of the reason.
It is necessary to always stipulate the payment of membership fees and other charges in the terms of use.
However, the amount of the membership fee often becomes complicated, such as different fee structures being applied depending on the course chosen by the member, so it is common to limit the membership terms to separately specify by the business operator as in the clause example.
However, if the amount of the membership fee is not so complicated and can be concisely described in the membership terms, it is better to explicitly state it in the clause of the terms.
Clause on Troubles During Lessons
If a member is involved in a trouble such as injury at the eSports school (hereinafter referred to as "such trouble"), our company's staff will provide first aid and emergency requests.
If the member is a minor, our company will explain the circumstances and content of such trouble to the guardian.
Except when the occurrence of such trouble is attributable to our company, our company shall not be liable for any damages caused to the member by such trouble.
Compared to other sports, eSports can be said to have a lower risk of troubles such as injuries.
However, if you are operating an eSports school in a real classroom, it would be a good idea to provide a clause on troubles such as injuries in the classroom just in case.
The basic approach to dealing with troubles in the school is self-responsibility. However, the business operator must naturally provide reasonable necessary measures.
Also, if the student is a minor, you should explain the circumstances of the trouble to the parents.
On the other hand, if you only hold the eSports school online, there is obviously no risk of injury in the classroom, so the above clause is not necessary.
Clause on the Use of Student Photos
Our company may post photos of members on our website and promotional materials for free, but only with the separate consent of the members.
As an eSports school, you may want to post scenes of lessons and interviews with students on your website for your own promotion. This is not limited to eSports, but there is a risk of infringing on portrait rights and privacy rights if you publish someone's photo without permission, so you must always obtain consent from the person in advance.
Especially when your photo is published on a website, it becomes difficult to completely delete it due to the nature of the Internet. Therefore, there are not a few people who are resistant to posting on the Internet.
Therefore, rather than stipulating in the membership terms that members agree to the posting of photos in a comprehensive manner, we recommend that you check whether the person agrees to the posting at the time of membership.
At that time, it is important to specify the type of media to be posted and confirm whether to agree, and to have the person check the agreement or disagreement and save it on paper or data by the business operator.
Summary: Running An eSports School Requires Expert Legal Advice
With the growing attention towards eSports, the number of people who want to attend eSports schools is expected to increase. From a business perspective, there is no doubt that eSports is an extremely attractive market.
However, eSports is still in its infancy in Japan, and the legal issues surrounding eSports schools are not yet fully clarified.
Therefore, it is necessary to cover the minimum necessary clauses in the membership rules, and continually improve them while actually operating the school.
As an operator of an eSports school, it is likely that you will have many opportunities to consult with professionals such as lawyers.
Since there are still few lawyers dealing with eSports, we recommend confirming whether they have a certain level of knowledge about eSports, such as disseminating information, when consulting with them.
Introduction to Our Firm's Measures
Monolith Law Office is a legal office with high expertise in both IT, particularly the internet, and law.
When opening an e-sports school and recruiting students, it is necessary to create a contract.
Our firm handles the creation and review of contracts for various cases, from companies listed on the Tokyo Stock Exchange Prime Market to venture companies.