Essential Points to Check in a Professional e-Sports Player's Contract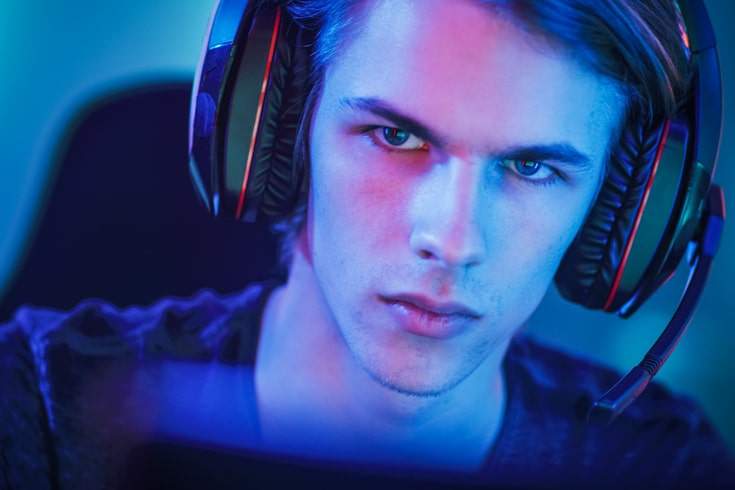 Professional e-Sports players, a popular profession among youth nurtured through PC games, have now turned into a big business worldwide, earning hundreds of billions of yen annually.
In this context, there is a growing trend of companies seeking to enhance their image and awareness by exclusively signing promising professional players. However, unlike contracts between professional e-Sports teams and players, many general companies with little experience might find it challenging to determine what should be included in their contract with professional players.
Therefore, in this article, we will explain the key points to be cautious about, based on a sample business outsourcing contract for companies planning to exclusively sign a professional e-Sports player in Japan.
About the Preamble of the Contract
"Exclusive Contract" Preamble Company XYZ (hereinafter referred to as "Party A") and the individual who has signed and sealed at the end of this document (hereinafter referred to as "Party B") hereby agree to enter into the following contract (hereinafter referred to as "this Contract") for Party B to perform activities as a professional e-Sports player for the benefit of Party A.
The "preamble" of the contract serves as the basis for all clauses, so it is vital to pay attention to the part stating "for Party B to perform activities as a professional e-Sports player for the benefit of Party A." Inconsistencies between this and individual clauses may occur depending on the content, so caution is required.
Clauses Regarding the Commissioned Business
Article 1 (Commission of Business) Party A commissions Party B to perform activities as a professional e-Sports player, including participating in e-Sports tournaments designated by Party A, appearing in various media, and conducting other commercial activities such as advertising and promotion (hereinafter referred to as "the Business"). Party B accepts this commission. Furthermore, Party B's parents are not obligated to fulfill the Business.
This clause is very important, so I will explain it in detail, breaking it down into several items.
Presence or Absence of the Term "Exclusive"
Although the title of the contract is "Exclusive Contract," the preamble and this article simply describe "a professional e-Sports player." To make it clear that the relationship is exclusive, it is necessary to specify that Party B is an exclusive professional e-Sports player for Party A.
Description of Commissioned Business
This article is the only one that defines the commissioned business that serves as the basis for remuneration in this contract. However, the details such as duration, timing, location, and frequency are unclear. It may be difficult for Party B to determine whether the remuneration amount is appropriate. Therefore, it's advisable to specify the details of the commissioned business explicitly in an appendix or separate document.
Is the Commissioned Business Sufficient?
The purpose of Party A entering into this contract might be to enhance the company's image and awareness. To achieve this, it is recommended to specifically include items such as incorporating the company's logo into the player's uniform or, if a gaming device manufacturer, having the professional player use the company's gaming devices within the commissioned business.
Priority with association and team contracts
.
Since e-sports players cannot violate the regulations of related associations or player contracts with their teams, the proviso should clarify the order of priority, such as "If this work conflicts with the player contract, etc., the provisions of the player contract, etc., shall take precedence.
In Case of Contracting with Minors
There are many talented e-Sports players who are minors. The phrase at the end of this article, "Furthermore, Party B's parents are not obligated to fulfill the Business," seems to contemplate a contract with a minor, but a more critical provision might be, "Party B must submit a consent form from the legal guardian to Party A when entering into this contract."
Without the consent of the legal guardian, a contract with a minor can be annulled. Please be aware that, due to a revision of the Civil Code, the age of majority in Japan has been lowered from 20 to 18 as of April 1, 2022.
About Remuneration
Article 2 (Remuneration for Commission) 1. Party A shall pay Party B a semi-annual salary of ●● yen (excluding tax), divided into six payments, as compensation (hereinafter referred to as "remuneration for commission") for the Business. 2. Party A, when entering into a sponsorship agreement with a third party to have Party B perform part or all of the Business on behalf of the third party, shall pay Party B ●% of the remuneration obtained from the third party based on the sponsorship agreement. 3. Party A shall pay the amounts in Paragraph 1 and the preceding paragraph to Party B by the end of the following month after closing at the end of the month, by transferring the money to a bank account designated by Party B. The transfer fee shall be borne by Party A.
About Sponsorship Agreements with Third Parties
The problematic part of this clause is the second paragraph. Party B's work, as written in the preamble, is to "perform work on behalf of Party A," not to "perform work on behalf of a third party," which is not included in the Business.
Furthermore, Party A's unilateral entering into a sponsorship agreement with a third party on behalf of Party B might be feasible in an employment contract but is unreasonable in a contract for commissioned work. Therefore, it is recommended to create a separate agreement or some other form of documentation to address this matter.
About Prize Money and Appearance Fees, etc.
In this contract, there is no provision regarding how the fight money, prize money, or other earnings acquired by Party B will be handled. It would be wise to specifically state this or add wording such as "to be discussed separately" to address this issue.
About Expenses
There is no provision in this contract about the expenses required for Party B to perform the Business. It's necessary to specify what is included in the remuneration and to regulate how other costs will be handled.
For instance, you might consider including a clause like, "The cost of commuting to Party A's business location is to be included in the remuneration, but any other expenses required to carry out the tasks directed by Party A shall be borne by Party A."
While this is not limited to contracts for e-sports professional players, expenses are often a contentious point, and questions may arise about what is included in the remuneration and what is paid separately as an expense. Even if it seems cumbersome, it is advisable to make as specific arrangements as possible at the time of contracting, and to explicitly include these "arrangements" in the contract to avoid future disputes.
About Obligations in the Performance of Services
Article 3 (Obligations in the Performance of Services) 1. Party B must attend Party A's business location (Address: ______) for ● days a week. However, this does not apply if Party B is unable to attend due to Party A's circumstances. 2. Party B must faithfully comply with each clause set forth in this contract, carry out the services stipulated herein with the care of a prudent manager, and assume all responsibility as a business operator concerning its performance. 3. Party B must comply with the laws, notifications, and directives of regulatory authorities, and industry self-rules, etc., applicable to Party A and Party B regarding the performance of the Business.
For the first clause regarding "attendance," it is generally understood that Party B will be performing some work while attending, and if that work is subject to remuneration, it needs to be explicitly mentioned under the "Business."
Also, the expression "● days" might imply continuous restraint and carries a risk of being interpreted as an employment contract. An alternative wording such as "once a day as a principle, and ● times a week" could be considered to clarify that this is a contract for services rather than employment. This change would help to maintain the distinction between an independent contractor relationship and an employment relationship, thus reducing the risk of potential legal complications.
Portrait Rights and Publicity Rights
Article 5 (Permission for Portrait Rights, etc.) The party B agrees to the free use by the party A of photographs and other images or videos in which the party B appears as the subject, obtained during the contract period, and various produced materials (hereinafter referred to as "Produced Materials, etc.") and will not exercise, or claim infringement of, portrait rights, privacy rights, publicity rights, etc., against the party A or a third party designated by the party A, and will exercise them at the request of the party A or a third party designated by the party A.
Portrait rights and publicity rights include personal aspects of the individual. Generally, it is common to clearly define the scope of use and obtain consent to prevent unwanted usage.
Exception to the Residual Clause
Article 14 (Residual Clause) Even after the termination of this contract, Articles 4 (Ownership of Rights), 5 (Permission for Portrait Rights, etc.), 9 (Damages), 10 (Confidentiality Obligation), 15 (Jurisdiction), 16 (Consultation), and this article shall continue to have effect.
It's a minor detail, but regarding Article 5's permission for portrait rights, etc., it might be wise to exclude this from the residual clause if the contract is terminated due to the party A's violation of anti-social provisions. By doing so, you can avoid having the portrait rights used indefinitely by anti-social forces.
These are complex legal matters, and the precise wording and structure of these clauses are crucial. For peace of mind, and to ensure that all the bases are covered, consulting with a legal professional is again advised. They can tailor the agreement to fit the specific needs and interests of both parties, taking into account the legal landscape and industry practices.
Conclusion: Consult a Law Firm for e-Sports Player Contracts
In this case, the contract was framed as a service agreement, but if there are requirements such as wanting to freely determine the content of the contracted work, having the player perform some work on unscheduled days, or managing sponsor contracts with third parties, considering a short-term employment contract rather than a service agreement might be an option.
In any case, when creating an exclusive contract related to e-sports players, a new profession that requires specific insights and regulations, it is highly recommended to consult with a specialized law firm with extensive legal knowledge and experience. They can provide the guidance and advice tailored to the unique circumstances and requirements of the industry, helping ensure that the contract is legally sound and aligns with both parties' intentions and expectations.